The thrill of victory and...
...the agony of defeat was how the old ABC "Wide World of Sports" show used to begin their weekly broadcast. For the agony film clip, if you recall, they showed some poor sap who fell on the ramp of the ski jump and had the most horrifying crash, landing on his head and mostly looking like an Evil Knievel, breaking every bone in his body on some ill-advised leap over a million buses or something. Illinois' loss in the NCAA tournament reminded me of that ski jump accident.
Traveling with LDN photographer Ed Bacon (Greg Taylor and Tom Seggelke were on assignment elsewhere), the groundhog let us down again. It was a cold ride over and back to Columbus. Not as cold as the Illini's shooting in the last four minutes of the ballgame. In fact, not as cold as the Illini's entire play the last four minutes.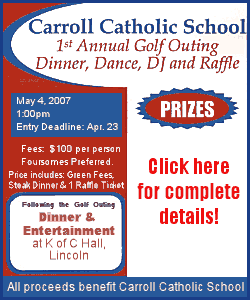 While my dad was alive, he used to admonish me as both a player and a coach to attack, attack, attack. He loved John Wooden's old UCLA teams because they never relented and were always in attack mode (BTW, HBO is currently showing an hour special on the UCLA legacy. Don't miss it, it's awesome).
Illinois didn't have the benefit of having my dad near its program. Even if they could've just broken the press a couple of times, broken the timeline and taken 35 seconds off the clock a couple of times, they would've won the ballgame over VTU. But instead of protecting the ball in the front court, they threw ill-advised cross-court passes that resulted in layups for the Hokies (BTW, our thoughts and prayers go out to all Virginia Tech families affected by the senseless tragedy on their campus this week). When the Illini did get fouled, the ensuing free throws were bricks of the highest order.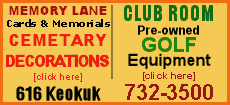 I could go on and on, but it would serve no purpose. We stunk. It was as painful to watch as any game I have ever witnessed.
Now some people will tell you how bad the calls were down the stretch. Others will say that there was some roughhouse play that went against us. All I can say is that if you're up by 10 points with four minutes to play, you have to win. It's a must. In fact, it's harder for me to draw up a scenario in which to lose than it is to draw up a hundred ways in which to win. Somehow the Illini couldn't find one of those ways, and in a real sense it was a microcosm of the entire season.
But don't sell this team short. Don't be guilty of the unfounded criticism that's been heaped on the Illini from bloggers, message boarders and fans around the country. I won't be a party to it. The loss and the season were not Bruce Weber's fault. It certainly wasn't Ron Guenther's fault.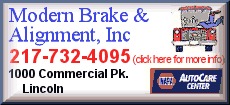 In defense of Bruce Weber
Coach Weber certainly doesn't need the writer at the lowest end of the media food chain as his apologist, but that's never stopped me before; why should it stop me now? Every year a basketball team takes on a new personality. As players and coaches come and go, as injuries take their toll, and playing time ebbs and flows, you finally see the structure of said particular team. Sometimes it's a thing of beauty. Sometimes it's not.
This particular squad had troubles all year long. It couldn't put teams away. It struggled at the free-throw line. Are you kidding? It struggled putting points on the board.
Now before you flog me or give me an award for overstating the obvious, let me remind you that THIS team still somehow managed to get 23 wins! I spoke to Weber at the Final Four and expressed to him that how he got that many wins out of them, I'll never know. I contend that it was one of his best coaching jobs ever. He is brilliant at masking his teams' deficiencies and accentuating their positives. That may be the best thing that could ever be said about a coach.
Now you may counter and say: Look at Illinois' weak schedule. And I'll counter by telling you that 12 of the Illini's 2006-2007 opponents were NCAA tournament teams, second only to Arizona. You may say that Illinois didn't have any quality wins. And I'll counter by telling you that the Illini didn't have any bad losses. Even the Final Four teams couldn't say that! You may say that Illinois didn't maximize their trip to the Final Four in 2005 from a recruiting standpoint... and while I'll now applaud you for overstating the obvious, I'll also counter by asking you how Duke, Connecticut, Kentucky and Kansas have fared in that same department of late? I don't remember any of them maximizing their trips too well either. And they all supposedly have geniuses coaching them, don't they?
So, before you take a stab at Weber, could we please take a peek at the stats? I know it's an unfair fight whenever someone brings facts to the table, but please humor me on this one. Over the last four seasons, three programs lead the entire nation in wins, with something like 114: Florida (a two-time national champion), Duke and -- are you ready for this? (are you really ready?) -- your... Fighting Illini. And that includes the struggles of this season! And in case you're wondering, and I know you are, this season made the eighth straight year the Illini made the NCAAs, which ties a school record. Their 27th all-time appearance is second in Big Ten history.
And while we're talking records, Weber is 112-27 and .806 in four years at Illinois, which is second-most over four years in Big Ten history. Only MSU's Tom Izzo with 115 wins over that same period has more. Weber is also 48-16 and .750 in Big Ten play and 8-5 in NCAA tournament games.
His Big Ten season record is even more impressive when you consider that the Illini have closed the last four seasons on the road with back-to-back road tilts in three of those four years and have finished the season away from home six of the last seven years. He has won the Braggin' Rights game over Missouri all four years (the Illini have won seven in a row), and he's led the team to four straight in season tournament championships (this year they won the Chicago Invitational). The 40-game home winning streak and the 51-game winning streak over nonconference opponents was snapped by Maryland this season, but the Illini advanced to the Big Ten tournament semifinals for the ninth time in 10 years (even though their 18-game winning streak over six seasons at the United Center was broken by Wisky).
So, before you put Bruce out to pasture, you might examine this last list closely as well:
11 for 11 in graduating his seniors

22 (23-11 record) or more wins for the eighth consecutive year, and 10 of the last 11

Sixth in the nation in scoring defense

5-0 in overtime games under Weber

45 consecutive sellouts at Assembly Hall

282,506 attendance this season, an all-time record

49-5 regular-season nonconference record, good for a .907 winning percentage

32-9 and .780 in neutral-site games

93-10 when leading at halftime

90-4 when shooting percentage better than opponents

40-2 when Illinois scores 70 points or more

26-1 when Illinois scores 80 points or more

11-0 when Illinois scores 90 points or more

23-9 on ESPN

10-1 on ESPN 2

19-8 on CBS

3-0 on Fox
And the current recruiting class, which now includes one of the nation's top jucos in Rodney Alexander (see related article), ranked anywhere between 25 and 50, and that was after losing the kid who was ranked No. 1. I'm not even sure all of those rankings have been updated, as we may climb higher with the recent additions.
After analyzing all of this data and more, it's easy to see why people want Weber fired. There's simply not enough evidence to conclude that he is one of the top coaches in the country and that we'd be better served with someone else.
Lighten up, Francis! Give it a rest, people. We're in good hands. As for me and my house... in BAM we trust! (BTW, for those who love links to check the validity of facts, you can find many of these factoids and tons more at the www.fightingillini.com website. Just click on "Men's Basketball" and have some fun.
What about Guenther?
What has Director of Athletics Ron Guenther done for the Illinois Fighting Illini lately? In a word: plenty... that's what. For starters, the Illini are coming off back-to-back top-25 finishes in the NACDA Director's Cup competition, which included a national title for men's tennis in 2003.
According to this year's basketball media guide, "Guenther has overseen a series of dramatic changes that have local, regional and national media (other than that blockhead Doyle), alumni, and fans marveling at his ability to add sport programs in women's soccer and softball, recruit top-level coaches, successfully engineer and surpass a $70 million capital campaign, and create a model program producing outstanding student-athletes.
"He is currently leading a second major capital campaign to expand and renovate facilities, strengthen endowment, and increase annual giving to offset the rising cost of tuition. ... He has been instrumental in soliciting gift commitments totaling more than $50 million toward capital improvements at Illinois during the last 15 years." Wow. That's some impressive stuff to me.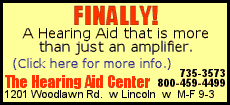 Have there been some problems? Most certainly. Anyone doing great things will encounter some adversity along the way. Some student-athletes (football and basketball players among them) have made some poor choices and have shed some bad light on the university. But how come you rarely read about the hundreds of athletes under Guenther's charge who do great things, positive things for the university every day? I'm not paid by the school for anything, but as someone who as been around Illini athletes, I can tell you that most of these kids are pretty solid. Most are students that I like having around my son, and Guenther is great with them.
The practice facilities that Guenther has put into place at the UIUC have really been a major upgrade. The renovations at Memorial Stadium will be spectacular. So then, with so much good getting accomplished during Guenther's tenure, why is there so much hate and animosity toward him?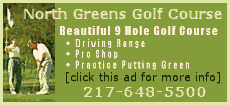 I have to believe it's over football. I know that many fans are frustrated over the football program's lack of success for the last decade or more. Let's examine that, shall we?
I, too, was excited when Lou Tepper was named the football coach at Illinois. In fact, I will contend that he may go down as one of the nicest men, and finest gentlemen, we have ever had in any sport. I really thought that Illinois would soar with Tepper at the helm. However, problems with coordinators ensued, and things went from bad to worse. Once you get in that death spiral, the only thing you can do is hit the ejection switch, and that's what happened.
When Ron Turner came aboard, I thought we were on the right track. I figured that a guy with NFL roots would have recruits begging to play for him. And after the 2001 trip to the Sugar Bowl I was getting more excited day by day. I did have a concern, and I shared it with the eight men in our party who drove home in the minivan on the way back from New Orleans. I just mentioned that you can't keep beating teams 42-35; you have to shore up all aspects of the game -- defense primarily, special teams, cut down on silly penalties, etc. I couldn't have been more prophetic, in that those things were not only not corrected, they kept getting worse. Once again, the ejector button had to be pushed.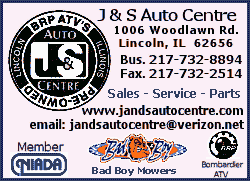 Now we're in the Zook era, and I'm doing everything in my power to not get swept up in his enthusiasm. I want to wait until we win some games before I just go overboard here. But I like what he's doing. He's building a team and a program. He's getting his quality players at the skill positions, and he's getting his team to believe in themselves. If they can learn to execute... if they can find ways to finish teams and games... and if they can make steps and strides over the next two to three years, you may well see the emergence of something pretty special at Memorial Stadium... but you won't enjoy it as much as I have. I have been there through the whole process. Many will wait until we start winning before they come back.
So taking all of this into consideration, I can see where many fans are frustrated. I was there during the painful moments when we were not only hard to watch, we were impossible to watch. But to all you detractors out there, don't you think those times pained Mr. Guenther too? He was the one who put his trust in those coaches. He wanted them to be successful way more than any of us did. I'm sure of that. I just think hating on him is ridiculous.
Then this year's NCAA basketball tournament brought about the special Gregg Doyle article. You guys laugh at Greg Taylor and me for being so small-town, not informed enough and just being homers. I can promise you that neither one of us has ever written the drivel that that this one professional writer has come up with. My curiosity was that I thought he was sent to an NCAA event to write about the game he was covering. I know that's what my editor expects me to do, and if I don't, I would hope to be let go immediately... or at least be reprimanded. Perhaps, to be fair, there might have been a morsel of truth buried somewhere in Mr. Doyle's commentary, though it is hard to discover. I did not sit near Mr. Guenther on this particular occasion.
However, in covering the Illini rather closely for the last eight years, there have been plenty of other times where I have had the pleasure of sitting near the DIA. I have found him to be candid, clever and genuine. He usually knows the game at any sport where he's in attendance. So, Doyle bashes him for being "excitable" at our NCAA game that determines whether we'll advance or not? What a "non-story." And I think that his writing is for a national media outlet... Are you kidding me?
Yes, I have personally seen Mr. Guenther get pretty worked up. He is as passionate as they come. I don't know about you, but that is EXACTLY what I want in my DIA, with all undue respect to that Doyle character. If he doesn't want the DIA types down at his hallowed media table, that's for somebody else to decide, but to write a national story about it just blows my mind. I could write articles like that for a lot less money if CBS SportsLine wants to improve their coverage... but I wouldn't want to!
And furthermore, I hope Mr. Guenther doesn't change because a clown like that can get away with writing such trash.
The haters used the event to bash Mr. Guenther even more. I'm just not seeing it. I don't see what they see. I see the consummate professional. I see one of us at the helm. I see a man who ALWAYS wants what is best for the Illinois Fighting Illini. I couldn't want anyone other than he is, or more than he is, in that position.
When you travel in academic circles as much as I have through the decades, you see a lot of stiffs in those high-ranking positions -- people who you wonder how they got there, people who have forgotten where they came from, people who can't relate to the masses. Ron Guenther is not one of those people. He is outstanding at what he does, and he is admired and respected across the country. Does he get a little excited at our games? You betcha... and the day he stops getting excited is the day I hope he passes the torch to somebody else.
But here's hoping that that day is a long way off. (BTW, again for those who like links or references to back up what has been surfaced here, most of what has been presented here came from this year's Illini basketball media guide, which is I believe is available for purchase at www.fightingillini.com).
I just think that too many of these haters are in the same hole as Mr. Groundhog... They have fallen asleep. They're confused. They thought they saw their shadow when maybe they didn't, and now they're spending all their time chasing their own tails. Go figure!