On earth...
In Matt. 6:10, Jesus calls us to pray with words like this: "Thy kingdom come, thy will be done, on earth, as it is in heaven." "On earth..." messages are the reflection of various local writers sharing common experiences in daily living and then guiding renewal of the mind and spirit from God's Word. It is scheduled to appear on Wednesdays and Saturdays.
HERE AM I, SEND ME
FREE WILL

Send a link to a friend
[August 04, 2007] When God created man, I think he paused for a moment to consider whether or not he would give man a "free will." God had options. He could create a robot man that could only respond out of His God nature or he could let man decide for himself, make choices and not be programmed.
God chose to give man a free will. God made this creative decision knowing He was giving man the option to choose sin. He would never renege on His decision. The test came when Adam and Eve chose to eat of the forbidden fruit. If ever there were a time for God to intervene and rescind man's free will, it was certainly then. But he did not take the free will from man.

The fact that we have a free will is monumental. Man is the only creature on earth that has a free will. Animals are directed by instinct. Man, conversely, is given the liberty to consider, choose and make decisions. God allows us to choose but he does give us a clue as to the better choice.
Deuteronomy 30: v19 This day I call heaven and earth as witnesses against you that I have set before you life and death, blessing and curses. Now choose life, so that you and you children may live v20 and that you may love the Lord your God, listen to his voice, and hold fast to him.

Some of us want to deny that we always have a choice.

Why?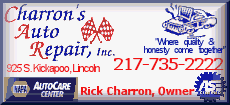 In order to provide an excuse for sin. The argument is proposed in this way:
Because of circumstances, environment or other external factors, one can be inexorably cast into sinful situations that one can not control or resist.
Flip Wilson's "Geraldine", clothed in her red dress, epitomized this defense in the late 70's when she said, "The devil made me do it."
The same excuse is given today in rationalizations like:
- I was physically abused as a child. It's the behavior I grew up with. I guess that's why I abuse my children
-God took my loved one from me. I can never forgive God for that.
-My husband was unfaithful to me and I just can not forgive him or respect him.
-I drink because my father was an alcoholic. I will probably be an alcoholic. They say it's hereditary.
-I was sexually abused as a child and now I can not respond normally.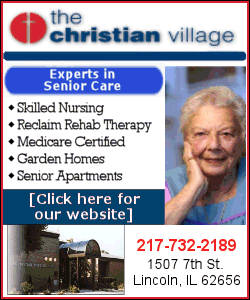 Could these responses be an attempt to abdicate our responsibility for our actions and choices and be a self justification for failing to:
- Choose correct parenting
- Choose to not blame God
- Choose to forgive those who wronged us
- Choose to not be addicted
- Choose to respond normally.

We are not the puppet of Satan, but he continues to try to deceive us by saying, "It's not your fault."

As Christians, we must recognize that we are always responsible for our own actions.

Mercifully, we do not have to live in defeat. We have been given a special empowerment to choose correctly and live in victory. At the time of our salvation we also received a really neat 'perk,' called "the fruit of the Holy Spirit."
Galatians 5:22 But the fruit of the Spirit is love, joy, peace, patience, kindness, goodness, faithfulness, :23 gentleness and self control. Against such thing there is no law".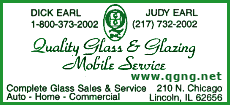 Within this scripture lie all of the right choices available to us.

Prayer: As you know God, I have made some really bad choices as to how I live my life and respond to people. I am sorely convicted of the fact that they are my choices and no one forced me to do what I did.
God, I choose the fruit of the Holy Spirit as the parameter and benchmark for future decisions. I am weak, so openly nudge me with the promptings from the Holy Spirit. God, I want to make right choices, so, right now, I choose You.
[Here am I, send me, Lord]