On earth...
In Matt. 6:10, Jesus calls us to pray with words like this: "Thy kingdom come, thy will be done, on earth, as it is in heaven." "On earth..." messages are the reflection of various local writers sharing common experiences in daily living and then guiding renewal of the mind and spirit from God's Word. It is scheduled to appear on Wednesdays and Saturdays.
Adult children

Send a link to a friend
By Stacey Martin
[August 29, 2007] We recently went to Florida for vacation. Our two oldest children moved to Florida last October, so we made it a dual-purpose trip. It's the strangest thing when I realized that they don't really need me now. Or do they? I am going to confess something that only a couple of people know.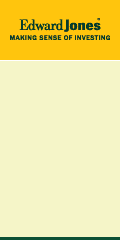 On my way to work in Bloomington, five days a week, I would stop by Justin's apartment and drop off my lunch, inside his screen door, to ensure he was eating at least one decent meal each day. Go ahead and laugh because I'm laughing right with you. I went without lunch for months so my oldest son would have a good meal at lunch and have enough money for rent. You see, in my eyes, he was still my responsibility. For that matter, he will always be my responsibility one way or another.
Before placing that meal inside his screen door I prayed over it. I prayed that God would bless Justin with excellent judgment and wise choices. You see, it is and always will be my responsibility to pray for my kids and to do what I can for them. What I did in those days wasn't necessarily monetary in nature, it was godly in nature. Proverbs 22:6 says: "Train up a child in the way he should go, and even when he is old he will not depart from it."
My mom has never given up on her three daughters. My sisters, Crystal and Angel, and I are the apple of our mother's eye.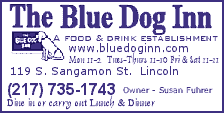 My mom has a dog that recently had puppies. Drew asked his grandma how the momma puppy cleaned up her pups. Fortunately or unfortunately, my mother explained to Drew that mother dogs clean up after their pups' "accidents." After my sisters and I had a hearty laugh, I said that human mothers do the exact same thing only with slight variations. (Smile)
Parents' jobs are ongoing. We are to pray for our children, not just listen to their heartache, but earnestly pray for God's guidance in their lives. Since the boys moved to Florida I've prayed the same prayer every time I pray. "God, please put someone in their path that will show them who Jesus really is." Interestingly enough, he did exactly as I asked.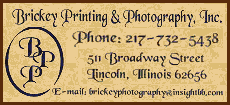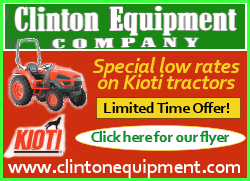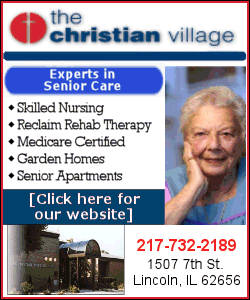 During our vacation we met the boys' girlfriends. Savannah and Susie are beautiful, intelligent and they're both attending college. One will become a physician assistant and the other a nuclear medicine nurse. Like I said, God answered my prayer. One of the ladies happens to attend a Christian church, and Mike decided to start going to church with her. Here's where it gets interesting.
Mike is on the church softball team and attends church with his girlfriend, Susie. His girlfriend's minister was talking with Mike and asked him where he was from. Mike said Lincoln, Ill. The minister was shocked because he and his wife had graduated from Lincoln College and went on to school at Lincoln Christian College and Seminary prior to moving to their ministry in Florida.
Psalm 31:24 says: "Be strong, and let your heart take courage, all you who hope in the Lord." I hope in the Lord and I trust him with our children. He has never disappointed me. Sometimes I wish he would work in my time instead of his, and I really wish he would let me help. The truth is, he does not need or want my help, and he will move in his perfect timing. All I need to do is have faith in him and pray the Word of God over my kids.
The training that I shared with Justin by sharing my meal with him has carried over in his adult life. He fixes meals for a few people in his apartment complex. He has the gift of hospitality and he uses it freely. He is kind to those in need.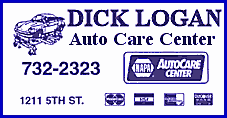 One last thing: There are kids who went to school with Mike, Stephanie and Justin that I still pray for today. I am sharing this with you because I want to encourage you to think of someone else's child or children that your prayer may help. When we get where we're going, you may be surprised to see some of those people standing there, in front of our Maker, waiting to see you and thank you for the prayers you prayed that they never knew about until that glorious day.
May God richly bless your prayer life and those you pray for.
[Stacey Martin]