Question: What do the inventors of the following products have in common?
The first washing machine, 1871

The first dishwasher, 1872

The first car heater, 1893

The first medical syringe, 1899

The first windshield wipers, 1903

The first refrigerator, 1914

The first engine muffler, 1917
Answer: They were all women.
There are many interesting facts about female inventors that you probably don't know. For example, women were not allowed to own property during parts of the 1700s and 1800s. Since patents are considered property, women were not allowed to get patents on their inventions.
For example, Ann Mathews invented a process for cleaning and curing corn in 1715. She is believed to be the first woman whose invention eventually received a patent, although it was granted to her husband. Some inventors applied for patents by using their initials instead of their first names, and it is likely that some of these inventors were women. There were other women besides Ms. Mathews who filed for patents in their husband's name.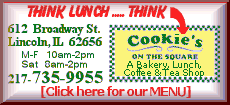 So when did female inventors break through the gender barrier?
Mary Kies is believed to be the first woman known to receive a patent herself. She patented her process of weaving straw with silk in 1809. She did not receive a patent number for her invention, though, because the patent office didn't issue patent numbers until 1836. Approximately 10,000 non-numbered patents were issued prior to 1836, and most of those were lost when a fire destroyed the patent office building that year.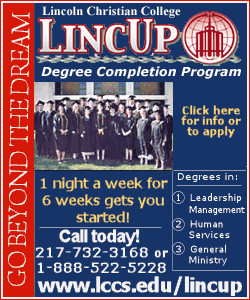 The first black woman to receive a U.S. patent was Sarah Goode in 1885. Goode owned a furniture store in Chicago when she patented a cabinet bed.
In 1890, fewer than 1 percent of U.S. patents were issued to women. By 2002, that number had risen to 15 percent.
In 1991, Gertrude Elion became the first woman inducted into the National Inventors Hall of Fame, which is located in Akron, Ohio. Elion and her colleague George Hitchings created drugs to fight leukemia, gout, malaria, herpes and AIDS. Elion was involved with 45 patents altogether and was awarded the Nobel Prize in medicine in 1988.
Ms. Elion wasn't the first woman to win a Nobel Prize, though. That honor went to Marie Curie in 1903. It was another woman, Bertha von Suttner, who helped convince Alfred Nobel to establish the Nobel Peace Prize, which she won in 1905. Altogether, 31 women have won the various Nobel Prizes since they were established in 1901.
It probably comes as no surprise that women invented the first washing machine and the first dishwasher, since women did nearly all of the housework in those days, but women also invented the Kevlar used in bulletproof vests, as well as fire escapes, laser printers, Liquid Paper, Scotchgard and the COBOL computer language, just to name a few.
Who was it who told me that in 1890 fewer than 1 percent of U.S. patents were issued to women?
The person who, at the time, was editor of Inventor's Digest magazine. And in case you're wondering, yes, she is a woman.
[Text from file received from Paul Niemann]
Paul Niemann may be reached at niemann7@aol.com.
Copyright Paul Niemann 2007
(Other columns)