Illinois Gov. Blagojevich and California Gov. Schwarzenegger discuss top issue facing states across the country: access to affordable health care

Send a link to a friend
[FEB. 2, 2007] BERKELEY, Calif. -- Illinois Governor Rod R. Blagojevich met Thursday with Governor Arnold Schwarzenegger in California to discuss an issue at the top of priority lists for leaders across the country: expanding access to affordable healthcare. Both governors have taken innovative steps to move their states forward in this critical area, while progress at the federal level has been minimal in recent years. The two leaders were together at the University of California Berkeley to announce an unprecedented partnership with BP that will create the first of its kind Energy Bioscience Institute, to be housed on the campuses of UC Berkeley and the University of Illinois Urbana-Champaign.
"With little guidance in the past few years from Washington, states across the country are independently looking for ways to help the quiet majority -- working and middle-class families -- cope with skyrocketing healthcare costs. More people are losing the coverage they once could count on through employers, and finding they can't afford the whole cost themselves. The status quo is woefully inadequate, and millions of families across the country are living in uncertainty from day to day, hoping one bad medical incident doesn't break the bank. We're trying to do something about it here in Illinois. We are off to a good start with All Kids, which makes sure every uninsured child can get health coverage, and I look forward to announcing a plan soon that will give every Illinoisan a way to get affordable health insurance. I'm honored to share ideas with another governor who -- though he comes from a different party -- clearly understands what's at stake and is not afraid to take aggressive and innovative action," said Gov. Blagojevich.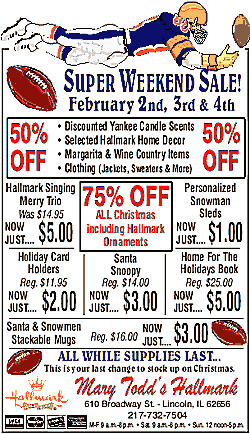 There are nearly 47 million uninsured people in the United States. Approximately 1.4 million of them live in Illinois. The number of uninsured nationally rose 800,000 between 2003 and 2004 and has increased by 6 million since 2000. By 2006, the number of uninsured was rising at a rate of 1 million people per year.
The primary cause of the escalating numbers of uninsured people is the rising cost of health insurance. According to the Kaiser Foundation, in 2006 employer health insurance premiums increased by 7.7% -- twice the rate of inflation. In 2006, workers contributed nearly $3,000, or 10 percent more, for health insurance than they did in 2005. And in 2006, the annual premiums for family coverage significantly eclipsed the gross earnings for a full-time, minimum wage worker ($10,712).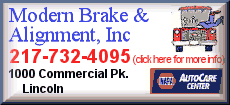 Gov. Schwarzenegger has fought to change his state's healthcare system. In January, the Governor introduced a comprehensive plan aimed at addressing hidden healthcare costs that result in billions of dollars in higher premiums and taxes. Under his new plan, all Californians will be required to have health insurance coverage. Low-income families will also have expanded access to public programs, and working families will get financial assistance to help with the cost of coverage.
In Illinois, Gov. Blagojevich has made it his mission to make healthcare more accessible. Recently, Gov. Blagojevich announced that he plans to provide health coverage to all Illinoisans. In developing the new plan, his administration is looking at recently announced programs in states like California and Massachusetts, as well as turning to Illinois' own record of success in helping more than 500,000 more people get access to coverage in the last four years.
At the conclusion of their meeting, the two governors pledged to continue sharing ideas and information about initiatives that could be beneficial to the sizable and diverse populations in both their states.
* * *
California Gov. Arnold Schwarzenegger issued the following statement Thursday after meeting privately with Illinois Gov. Rod R. Blagojevich regarding health care reform:
"Fixing our broken health care system is a top priority for me, and I am pleased that Governor Blagojevich shares this same goal. Thanks to the attention that states -- like California and Illinois -- have given to health care reform, it is encouraging that the federal government is discussing ways to complement states' efforts to lower health care costs. I look forward to working with Governor Blagojevich on this critical issue."
(Text from files received from the Illinois Office of Communication and Information)