The sale enables ISAC to continue funding the new MAP Plus program, first proposed by Governor Blagojevich and then approved by the General Assembly in 2006, in which recipients are eligible for grants up to $250 per semester to cover tuition and mandatory fees for the 2006-07 academic year. Funding for MAP Plus is projected at $34.4 million, which will assist 70,000 middle-income students make their college education more affordable.

The winning bidders are Sallie Mae and Nelnet (National Education Loan Network).

Voting "yes" on the proposal were ISAC Chairman Don McNeil (Chicago), Vice-Chairman Warren "Bo" Daniels, Jr., (Chicago), and Commissioners Sharon Alpi (Decatur), Dr. Lynda Andre (Edwardsville), Dr. Mary Ann Louderback (Cary), Hugh Van Voorst (Union Hill), David Vaught (Naperville) and Student Commissioner Ashley Dearborn (Chicago).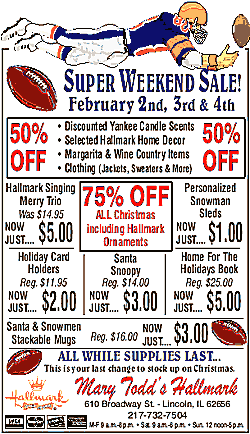 The sale signals the beginning of a process to make ISAC's loan operation more "Illinois-centric" by selling some of the existing portfolio's older loans, many issued to students from other states, and ensuring that sale proceeds are directed to MAP Plus grants, which benefit Illinois students attending Illinois schools.
"We're pleased with the terms of this sale," said ISAC Executive Director Andrew Davis. "This is the first step towards the ultimate goal of offering a suite of financial assistance programs that jointly comprise a comprehensive solution to the financial problems that routinely block Illinois students from pursuing and completing a college education."
The sale was supervised by the consulting firms Morgan Stanley and Gardner, Underwood and Bacon. Terms of the sale required purchasers to keep in place all the benefits borrowers enjoyed while their loans were held by ISAC, including reductions in interest rates awarded for prompt payment.
"This was the right time for this sale, and these revenues are going for the right purpose," Davis said. "The MAP Plus payment will ease the pain of tuition inflation for 70,000 college students and their families across Illinois."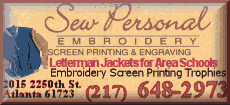 All of the loans in the sold portfolio are federally guaranteed. The sale affects 42,446 borrowers with 75,370 loans. The "average borrower indebtedness" is $15,280. Notification of the borrowers by ISAC will occur in the next two weeks.
"This sale protects the borrowers, benefits Illinois students and redefines ISAC's place in an increasingly competitive student loan industry," ISAC Chairman McNeil said. "This is an opportune time for ISAC to gradually exit the business of helping students from Utah to attend college in Boston. We want to focus on keeping good Illinois students right here in Illinois."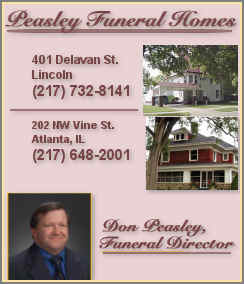 "In the highly competitive student loan market, ISAC's place is in its home. We do not have to be players in a nationwide market increasingly dominated by big private lenders," McNeil said. "After a thorough analysis by our financial advisors, we identified specific portions of the $4 billion loan portfolio that could be sold without any adverse impact on borrowers to generate funds for innovative programs such as MAP Plus."
Portions of the portfolio sold by ISAC were already serviced by these two nationwide lenders
-- Nelnet and Sallie Mae -- and that remains unchanged.
Another partial sale of ISAC student loans is expected later this spring to fund need-based FY2007 Monetary Award Program (MAP) appropriations.
Inspired by the unparalleled success of MAP, legislation creating MAP Plus was first proposed by Governor Blagojevich in early 2006, approved by the General Assembly and signed into law by the Governor in July 2006, to directly aid college students from Illinois middle-income families. MAP Plus provides up to $500 to each eligible college sophomore, junior and senior not receiving need-based MAP grants. The typical household income of a MAP Plus recipient is $81,000.
At the bill-signing, Governor Blagojevich said, "MAP Plus is the first grant program ever in Illinois specifically designed to help middle-income families afford the high cost of college. Imagine if you're a parent working hard, trying and struggling to afford to send your child -- or children -- to college. This $500 will make a difference."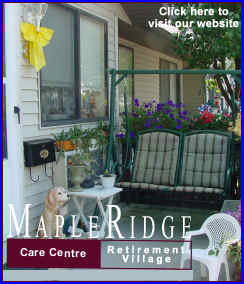 Students do not need to complete a separate application for MAP Plus; their eligibility is automatically determined based on information provided on the FAFSA (Free Application for Federal Student Aid).
Sallie Mae is the nation's largest provider of student loans, owning or managing loans for more than 10 million customers. Originally created in 1972 as a government-sponsored entity, Sallie Mae completed its privatization in 2004.
Nelnet is among the nation's leaders in student loan asset management, with more than $22.9 billion in net student loan assets. Founded in 1978, Nelnet serves students in all 50 states. Its software is used to service $65 billion in student loans.
Created in 1957, ISAC is the state's central provider of college aid. The agency oversees the successful Monetary Award Program (MAP), as well as the new MAP Plus program, Illinois Veteran Grant program, and service-related programs to encourage more students to pursue careers in teaching or nursing. Last year, ISAC issued 185,000 grants totaling $400 million and guaranteed $1.24 billion in loans to 232,631 students. Its 529 prepaid tuition program -- College Illinois! -- has enabled Illinois families to prepay more than $1 billion in tuition and fees.
(Text copied from Illinois Student Assistance Commission news release received from the Illinois Office of Communication and Information)