LCHS speech team wins Chatham Regional

Send a link to a friend
[FEB. 5, 2007] CHATHAM -- The Lincoln Community High School speech team won the Chatham Regional on Saturday, scoring the high of 75 points. The Lincoln team had 10 individual champions, three second-place finishes and first place in performance in the round.
Champions of the day for LCHS:
Todd Schumacher in dramatic interpretation

Stephanie Holford in humorous interpretation

Lincoln Moore and Tony Curcuru in humorous duet acting

Hannah Snyder in impromptu speaking

Janel Filbeck in oratory and prose reading

Annie Sheley in radio speaking and oratorical declamation

Cody Follis in verse reading

Lincoln Moore in original comedy
Second-place finishers for LCHS:
Tony Curcuru and Kaylyn Engelhardt in dramatic duet acting

Hannah Snyder in extemporaneous speaking

Kelly Knecht in special occasion speaking

Performance in the round, comprised of Hailey Cooper, Billy Grover, Rebecca Kasa, Cameron Kurtz, Taylor Muck, Jill Patrick, Brandon Rahn, Brittany Reves and Jairris Vermeire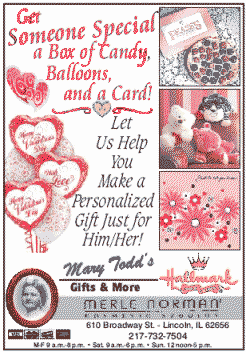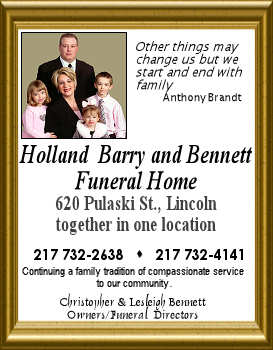 A coach for the Lincoln team said: "These individuals really made us proud today, but we must not celebrate too much, because we know the competition will be very difficult when we go to Belleville West this weekend. We donít compete with these people on a regular basis and really donít know what to expect, but we must just make sure everyone is the best they can be."
(Text from file received from Ed Jodlowski)