Gov. Blagojevich announces $100,000 grant to help Citizen Corps prepare communities for emergencies

Send a link to a friend
More than 60 local councils attended a statewide workshop
[FEB. 5, 2007] SPRINGFIELD -- Governor Rod R. Blagojevich recently announced a $100,000 grant to help local Citizen Corps Councils throughout the state better prepare their communities for disasters. Funds for the grant come from fees paid for special "America Remembers" vehicle license plates, which pay tribute to the victims of the Sept. 11, 2001, terrorist attacks.
"We're very fortunate to have so many volunteers across the state who are willing to give their time and effort to help their communities prepare for emergencies," said Gov. Blagojevich. "After the federal government cut funding for Citizen Corps Councils by 25 percent this year, we decided we needed to step up to make sure they have the resources they need to keep their communities safe."

For every "America Remembers" license plate purchased or renewed, $25 is donated to the September 11th Fund. The fund was created to support public safety initiatives related to acts of terrorism or other disasters in Illinois. The $100,000 grant announced Jan. 31 will be used by the Illinois Terrorism Task Force's (ITTF) Illinois Citizen Corps Council to provide grants to local Citizen Corps Councils to support their training, community preparedness and public information efforts.

The Illinois Citizen Corps Council will conduct a grant application process this spring for grant funds that become available on July 1. Funds will be divided equally between all local councils requesting the grants. To be eligible, local Citizen Corps Councils must be registered with the State by Jan. 31.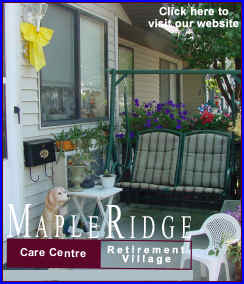 The grant was announced in Springfield on Jan. 31 at a statewide workshop for local Citizen Corps Councils. Citizen Corps Councils are community-based organizations with a mission of making their areas better prepared for disasters. Representatives from more than 60 local Citizen Corps Councils throughout Illinois attended a two-day conference sponsored each year by the ITTF's Illinois Citizen Corps Council.
The national Citizen Corps initiative was developed in the wake of Sept. 11, 2001, to bring volunteers and first responder organizations together to help communities better prepare for, and respond to, all types of emergencies. The Citizen Corps program began in 2002, and today there are nearly 2,100 local Citizen Corps Councils across the United States, serving nearly three-fourths of the U.S. population. Illinois has more than 90 Citizen Corps Councils throughout the state, and the number of councils continues to grow steadily each year. The Illinois Citizen Corps Council, an ITTF committee, provides support for Citizen Corps Councils in Illinois through training and education.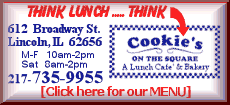 While Citizen Corps volunteers are trained to assist during emergencies in their communities, that training had a much more far-reaching impact in 2004 when nearly 170 volunteers from Citizen Corps Councils in Illinois took part in recovery efforts following several hurricanes in the southeastern part of the nation. Illinois sent the third-largest state contingent of volunteers for this nationwide effort.
The Citizen Corps conference Jan. 30-31 offered participants the opportunity to hear from State and federal officials about developments in the Citizen Corps program, learn response techniques, and hear from other Citizen Corps Councils about their program successes.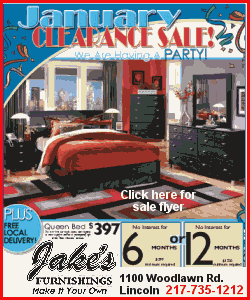 The following Citizen Corps Councils attended the workshop in Springfield:
Adams County

Addison

Aledo

Arlington Heights

Aurora

Barrington

Belvidere

Buffalo Grove

Champaign

Chicago

Clay County

Collinsville

Des Plaines

Douglas County

DuPage County

Effingham County

Elgin

Evanston

Farmington

Fayette County

Fremont Township

Fox Lake

Galesburg

Hanover Park

Hawthorn Woods

Highland Park

Inverness

Itasca

Jefferson County

Judson College

Kankakee County

Kildeer

Lake County

Lake in the Hills

LaSalle County

Lawrence County

Libertyville

Long Grove

Macon County

Macoupin County

Madison County

Marion County

Maywood

Milton Township

Monmouth

Naperville

Northwest Henry County

Ottawa

Palatine

Plainfield

Prairie City

Quad Cities Area

Rochester

Salem

Sangamon County

Springfield

Tazewell

Tinley Park

Trenton

Wauconda

West Chicago

Westmont

Will County

Wood Dale

Woodford County
(Text copied from file received from the Illinois Office of Communication and Information)