Urban legend of Chicago epidemic, turning 'Western girls' into 'useful women,' and Chicago confidence man who duped historians are featured in latest Journal of Illinois History

Send a link to a friend
[FEB. 8, 2007] SPRINGFIELD -- The widely-believed urban legend of the Great Chicago Epidemic of 1885, the Rockford College presidency of Julia Gulliver and her drive to turn "Western girls" into "useful women," and Chicago confidence man George W. Streeter's drive to work his way into the public's imagination are featured in the latest issue of the Journal of Illinois History, a scholarly publication about the state's history.
Many recent histories of Chicago mention 1885 epidemics that killed up to 90,000 people, 12 percent of the city's population. These cholera, typhoid and dysentery epidemics were reportedly triggered by a flood that washed raw sewage into the city's water supply. While the August 3, 1885 flood caused by a five-and-one-half-inch rainfall in 19 hours really occurred, the epidemics did not. The first mention of a supposed 1885 epidemic was made in 1941 by Chicago Superintendent of Sewers Thomas D. Garry, who noted a "fearful typhoid epidemic of 1885" but did not provide a source for this information. Then, when the Metropolitan Sanitary District of Chicago tried to drum up public support for its expensive "Deep Tunnel" system underneath the city, it published a 1957 pamphlet that noted the "death from the terrible diseases of polluted water" that came from the 1885 storm. A 1964 newspaper advertisement recognizing the 75th anniversary of the Sanitary District furthered the legend, noting: "So it was … on that day in August 1885, when nature pulled the stopper and the rains came, Chicago was to find itself drinking raw sewage and death along with its breakfast coffee. Death from water-borne disease raged thru the city." Newspaper and magazine articles as late as 1979 still reported the non-existent epidemic as fact. The article was written by Libby Hill, author of "The Chicago River: A Natural and Unnatural History."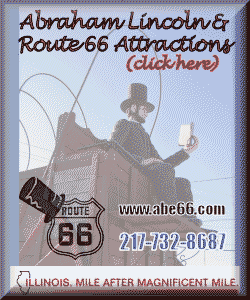 The second article profiles Julia Gulliver, who came to Rockford College in 1890 after becoming only the second woman in the United States to earn a doctorate in philosophy. She was named president of the college in 1902, and for the next 17 years championed a vocational curriculum for the all-female school, stressing home economics and secretarial work, through which she hoped to increase enrollment and attract potential donors. For decades, colleges had been criticized for not preparing women for "duties peculiar" to them. Gulliver's response was to develop coursework that would make "Western girls" into "useful women," recognizing women's roles as consumers who must have practical applications for their knowledge. The article was written by Anne Meis Knupfer, professor of educational studies at Purdue University.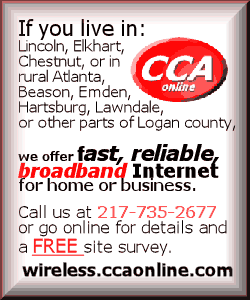 From 1886 to 1921 George Wellington Streeter spun lies, forged legal documents, and used violence to wrest 186 acres of shoreline from some of Chicago's most powerful businessmen. He also wrung money from the pockets of the poor by selling them lots he did not own. However, Streeter was a masterful promoter who portrayed himself as pioneer who staked a claim and defended his land against marauding capitalists. He convinced many contemporaries, including a biographer, theater producer, radio disc jockey and several historians, that he was a hero of the frontier, and he subsequently became a celebrity. The article was written by Joshua Salzmann, Ph.D. candidate at the University of Illinois at Chicago.
The Journal of Illinois History is the foremost publication for readers who value documented research on the state's history, and features articles, book reviews, essays and bibliographies that have been reviewed by some of the country's leading historians. The journal is published by the Illinois Historic Preservation Agency. Subscriptions are $18 per year for four issues. To obtain a sample copy, contact: Illinois Historic Preservation Agency, Publications Section, 1 Old State Capitol Plaza, Springfield, IL 62701, or call (217) 524-6045.
(Text copied from Illinois Historic Preservation Agency news release received from the Illinois Office of Communication and Information)