"Children can spend hours on the Internet each day -- learning and exploring. But, while they're online, they're prime targets for predators. That's why we created a new Internet Crimes Unit at the State Police that approaches Internet crime the same way we approach organized crime, narcotics and other major crimes," said Gov. Blagojevich. "This new Web site is another weapon in our arsenal against Internet criminals. It gives the public a place to report suspicious online behavior. It also provides parents the opportunity to get more information on Internet crime and how to keep their children safe."

The Governor's plan has four main components: creating a centralized Internet Crimes Unit (ICU) under Illinois State Police authority, increasing penalties of Internet crime, designing the ICU Web site to serve as a "One-Stop-Shopping" center where the public can report suspicious online behavior and get information about Internet crime and safety, using the most advanced law enforcement technology available. In addition, the ISP has entered into a partnership with NetSmartz and is putting state police officers into school classrooms around to the state to teach kids how to be safe and smart on the Internet.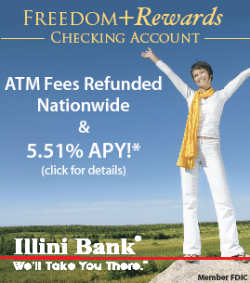 The ICU is comprised of ten officers, seven computer forensic investigators, and eight crime analysts. This makes the Illinois ICU one of the nation's largest state teams dedicated to fighting Internet crimes. The goal is to create a unique enforcement group capable of educating the public, gathering information from the private sector, coordinating investigations with other bodies and agencies of law enforcement, de-conflicting investigative efforts, researching crime, proactively searching the Web for criminal activity, and then performing the required forensic work to further investigative efforts and assist prosecutors in jailing offenders.
The ICU serves as a point of contact for the general public, schools, and the law enforcement community for all questions/concerns regarding Internet safety or crimes like identity theft, financial fraud, and terrorism. The unit also serves as the initial point of contact for citizen inquiries; a repository for public safety information; provides statewide de-confliction for investigations; and offers criminal intelligence analysis for law enforcement agencies and computer evidence recovery for investigations and trial preparation.
"The new Web site will provide the public with another avenue to report suspected abuses on the Internet to the Illinois State Police," said Director Larry Trent. "The Internet Crimes Unit will receive valuable tips that will be forwarded to the appropriate investigate units. Ultimately, information received will assist prosecutors with incarcerating these offenders."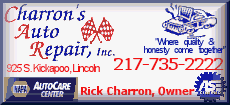 Features of the Web site:

Provides school districts, parent groups, and non-profit organizations the opportunity to schedule a NetSmartz program, an educational tool for parents and children to use as a guidepost while surfing the Internet.

Online Filing


The public can file reports online when they suspect an Internet crime. The information is sent to the ICU, which is staffed 24 hours per day, 7 days per week.

Safety tips


Provides Internet safety tips recommended by NetSmartz.

How to prevent identify theft


Provides tips and Web sites on preventing identify theft

Myths, scams, and legends


Provides users with links to Web sites that assist in determining urban legends
Statutes


Provides links to the Illinois General Assembly Web site for information on legislation related to Internet crime.

Frequently Asked Questions


Defines Internet crime and explains fully the complaint process.
Direct links to the Web site will be placed on all state Web pages so the public can easily report a crime to the Internet Crimes Unit. A toll-free number has also been established for the public: 1-888-70-CRIME (1-888-702-7463).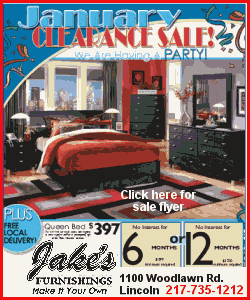 The following are Internet safety tips recommended by NetSmartz, an online educational tool that the state will provide training for all school districts, parent groups and non-profits in Illinois:
1. Clear, simple, easy-to-read house rules should be posted on or near the monitor. Create your own computer rules or print the Internet Safety Pledge. The Pledge can be signed by adults and children and should be periodically reviewed.
2. Look into safeguarding programs or options your online service provider might offer. These may include monitoring or filtering capabilities.
3. Always read a Web site's privacy policy before giving any personal information. Also make sure that a Web site offers a secure connection before giving credit card information.
4. Web sites for children are not permitted to request personal information without a parent's permission. Talk to children about what qualifies as personal information and why you should never give it to people online.
5. If children use chat or e-mail, talk to them about never meeting in person with anyone they first "met" online.
6. Talk to children about not responding to offensive or dangerous e-mail, chat, or other communications. Report any such communication to local law enforcement. Do not delete the offensive or dangerous e-mail; turn off the monitor, and contact local law enforcement.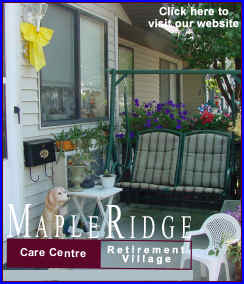 7. Keep the computer in the family room or another open area of your home.
8. Let children show you what they can do online, and visit their favorite sites.
9. Have children use child-friendly search engines when completing homework.
10. Know who children are exchanging e-mail with, and only let them use chat areas when you can supervise. NetSmartz recommends limiting chat room access to child-friendly chat sites.
11. Be aware of any other computers your child may be using.
12. Internet accounts should be in the parent's name with parents having the primary screen name, controlling passwords, and using blocking and/or filtering devices.
13. Children should not complete a profile for a service provider, and children's screen names should be nondescript so as not to identify that the user is a child.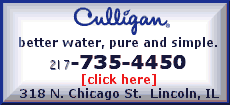 14. Talk to children about what to do if they see something that makes them feel scared, uncomfortable, or confused. Show them how to turn off the monitor, and emphasize that it's not their fault if they see something upsetting. Remind children to tell a trusted adult if they see something online that bothers them.
15. Consider using filtering or monitoring software for your computer. Filtering products that use whitelisting, which only allows a child access to a pre-approved list of sites, are recommended for children in this age group. NetSmartz does not advocate using filters only; education is a key part of prevention. Visit the "Resources" section for Web sites that provide information on filtering or blocking software.
16. If you suspect online "stalking" or sexual exploitation of a child, report it to your local law-enforcement agency. The National Center for Missing & Exploited Children (NCMEC) has a system for identifying online predators and child pornographers and contributing to law-enforcement investigations. That system is called the CyberTipline®. Leads forwarded to the site will be acknowledged and shared with the appropriate law-enforcement agency for investigation.
(Text copied from file received from the Illinois Office of Communication and Information)