"Our veterans put themselves in harm's way to protect our freedom. When they come home to Illinois, they should be able to find jobs and get the benefits they've earned. Both our veterans and businesses will benefit from the new tax credit and I want to encourage all employers to participate," said Gov. Blagojevich.

Beginning in tax year 2007, Illinois employers can earn tax credits for hiring veterans who have recently been on active duty overseas. Employers can earn the new Veteran's Tax Credit of 5 percent of total wages paid, up to a maximum of $600 annually, for wages paid to each veteran hired after Jan. 1, 2007. The veteran must work at least 185 days during the tax year for the employer to qualify. The credit is available for veterans who were members of the Armed Forces, the Armed Force reserves, or the Illinois National Guard on active duty in Operation Desert Storm, Operation Enduring Freedom, or Operation Iraqi Freedom.

The Illinois Department of Veterans' Affairs (IDVA) Field Service Officers and the State Approving Agency (SAA) Education Specialists will promote the Veteran's Tax Credit by including information in their regular outreach efforts to businesses during Transition Assistance Programs (TAP) presentations, National Guard armories, First Week-end Drill Back Briefings, and Veteran's Benefit Fairs. Information regarding the tax credit will be distributed through mass mailings to approved educational institutions, apprenticeship programs and on the job training programs.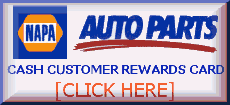 "After returning home from serving our country, our veterans deserve to have access to quality jobs. This tax credit is an incentive for businesses to hire our veterans, and in turn, receive qualified and dedicated employees," said IDVA Acting Director L. Tammy Duckworth. "With this incentive, Governor Blagojevich demonstrates his continued support for our veterans."
The Veteran's Tax Credit can be claimed by employers on 2007 tax returns filed in 2008. The Department of Revenue (IDoR) will advise employers of the new Veteran's Tax Credit as a part of its regular mailings to employers.
"It is important to let employers know of the availability of this new credit so they can claim it when they file their tax returns next year," said IDoR Director Brian Hamer.
For more information about the Veteran's Tax Credit, go to the Department of Revenue's website, www.tax.illinois.gov, and visit the Taxpayer Answer Center or call the Department of Revenue's toll-free assistance line at 1-800-732-8866.
In coming weeks, the Illinois Department of Transportation's Office of Business Development and Workforce Diversity will begin promoting the Veteran's Tax Credit through a network of 1,800 contractors that are certified in Illinois as Disadvantaged Business Enterprises (DBE's).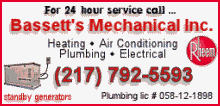 "IDOT will be getting the word out to the hundreds of contracting companies it works with about the availability of this tax credit for companies that hire military veterans who served in Iraq and Afghanistan," said IDOT Acting Secretary Milt Sees. "These brave men and women have been tested in battle, and just as IDOT is looking to hire veterans to fill jobs as Highway Maintainers, we encourage private sector employers to seek out and hire qualified veterans."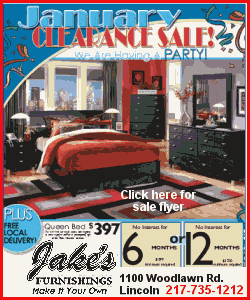 CMS and the Department of Commerce and Economic Opportunity will also reach out to small and diverse businesses to increase awareness about the incentive.
Across Illinois, the Department of Central Management Services (CMS) Veterans Outreach Program provides professional counseling on an ongoing basis to veterans seeking state employment. Last year, these officials attended 25 job fairs and counseled nearly 500 veterans. Interested veterans may learn more about the program or begin the process of state employment by calling 1-800-643-8138.
The Department of Employment Security (IDES) provides access to an array of employment programs and services to support both job seekers and businesses. IDES has a staff of trained Veterans Representatives and disabled Veterans Outreach Representatives dedicated to helping Veterans find employment. The Veteran's Tax Credit will be an added tool for veteran's employment representatives and other field staff to enlighten the state's employers on the benefits of hiring veterans. Through one-on-one meetings and workshops, IDES staff will take the message to employers that in addition to hiring a highly-skilled veteran workforce, they also will be eligible for this tax incentive.
"Governor Blagojevich and the State of Illinois truly care for its veterans and helping its businesses continue to grow. This tax credit will mean more qualified veterans will be on the job, which will help businesses of all sizes continue to expand and prosper," Illinois Hispanic Chamber of Commerce President and CEO Omar Duque said.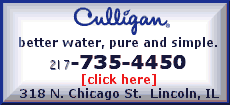 "This tax incentive is nothing but positive for the state of Illinois. Our businesses, both small and large, will benefit not only from the tax credit, but from the quality of employee they hire," Edwardsville and Glen Carbon Chamber of Commerce Executive Director Carol Foreman said.
"Many of our veterans are qualified, and equipped with the skills they need for the jobs available around the state. Our businesses would be lucky to have employees as dedicated and committed as our military heroes," Heartland Partnership CEO Jim McConoughey said.
"We must always stand by our veterans who have made us so proud by bravely defending our country. Governor Blagojevich understands that this is an important economic development tool that is going to help put more Illinois veterans on the job and help sustain our economic momentum here in Galesburg and across the state," Galesburg Area Chamber of Commerce President Bob Maus said.
(Text copied from file received from the Illinois Office of Communication and Information)