Consolidated primary election polling places for Tuesday

Send a link to a friend
[February 26, 2007] The consolidated primary election for the city of Lincoln will be held Tuesday for wards 2 and 5. Only registered voters in wards 2 and 5 are eligible to vote in this election. This election is a Republican primary.
Eligible voters in Lincoln Ward 2 within the precincts of West Lincoln 1, West Lincoln 2, West Lincoln 3, West Lincoln 5, West Lincoln 6, West Lincoln 7, West Lincoln 8 and West Lincoln 11 will vote at Jefferson Street Christian Church, located at 1700 N. Jefferson St.

Eligible voters in Lincoln Ward 5 within the precincts of East Lincoln 3, East Lincoln 5, East Lincoln 6, East Lincoln 10, East Lincoln 11 and East Lincoln 12 will vote at Lincoln Christian Church Youth Center, located at Delavan and Hamilton streets.

The polls will be open continuously from 6 a.m. to 7 p.m.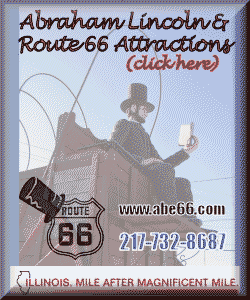 Due to such a small election, polling places have been clustered to reduce costs. Voters will return to their regular polling places for the April 17 consolidated election.
If voters have questions about the election, their polling place or voting eligibility, please contact the Office of the County Clerk at 217-732-4148.
Election results for the Feb. 27 election may be found at www.co.logan.il.us/county_clerk/election_results.
[Text from file received from Sally J. Litterly, Logan County clerk]