Main Street Day at the Capitol

Send a link to a friend
[February 27, 2007] SPRINGFIELD -- Lt. Gov. Pat Quinn celebrated at the largest Main Street Day rally in event history, with Jean Ann Hutchinson and Wanda Lee Rohlfs from Main Street Lincoln attending the event and providing an exhibit. From Lincoln, the showcase included pictures about the Renaissance Fountain in Scully Park, the Renaissance Faire in Scully Park to dedicate the fountain, the mural of the penny on the side of the Lauer Building, "Trick or Treat with the Mayor" and the winners from the wineries at the Lincoln Art & Balloon Festival. Quinn commended communities on their recent accomplishments and efforts to revitalize their downtown districts.
State representatives and senators from many of Illinois' 69 Main Street communities attended the rally and activities throughout the day Feb. 22. Main Street communities showcased their successes with various displays and exhibits throughout the Capitol from 9:30 a.m. to 2:30 p.m.

"Main Street helps communities appreciate the treasures in their midst and fosters a spirit of volunteerism, a sense of place and a new civic pride," Quinn said. "The Main Street program is helping to revitalize downtown spaces statewide, and we are reaching far and wide across Illinois to provide assistance to more communities."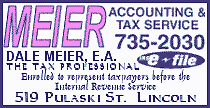 Quinn also urged Illinois lawmakers to pass two pieces of legislation that will help revitalize downtown areas. The Illinois Arts Districts Act -- Senate Bill 660 -- gives Illinois localities the ability to designate art districts and supports local artists and gallery owners with tax exemptions, promoting vibrant art communities. And House Bill 1355 requires that the state give preference to historic properties located in central business districts when locating its facilities.
Quinn's office continues to find creative ways to spur economic development in downtown areas. Last year, the lieutenant governor presented the Main Street communities of Belleville and Carbondale with technology grants to help bring their downtown areas online. Combining tourist hot spots with wireless hot spots keeps Illinois downtowns quaint -- yet convenient. This will be key as Illinois prepares to celebrate President Abraham Lincoln's bicentennial.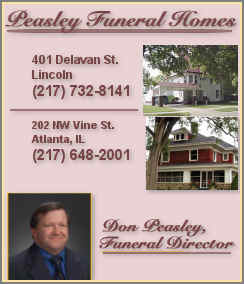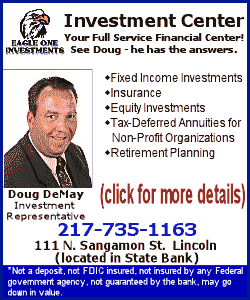 "In February of 2009, Illinois communities will have a one-of-a-kind opportunity to roll out the red carpet for the world," Quinn said. "As we celebrate the 200th birthday of President Abraham Lincoln, the Land of Lincoln must be ready to showcase its unique ties to his life and legacy."
Main Street grows every year, and last year was no exception. With the addition of seven new communities to the roster, Illinois Main Street is now the fourth-largest Main Street program in the United States.
The lieutenant governor's office administers the Illinois Main Street program, which is based on a national model that offers communities help with issues such as downtown improvements, historic preservation and economic development. Illinois is one of 40 states that belong to the national Main Street program, administered through the National Trust for Historic Preservation.
Illinois Main Street represents one of the state's most effective public-private partnerships for economic development and community renewal. Since its inception, designated communities have reported net gains of more than 1,800 new downtown businesses and created nearly 7,000 new full- and part-time jobs. The Main Street program has spurred the reinvestment of more than $600 million in Main Street downtowns.
For more about the Illinois Main Street program, visit www.illinoismainstreet.org.
[Text from news release from the lieutenant governor's office]