Blood drive Monday at Immanuel Lutheran Church

Send a link to a friend
[February 28, 2007] SPRINGFIELD -- To help area hospitals ensure adequate blood supplies, there will be a blood drive on Monday at Immanuel Lutheran Church, 1409 Pulaski in Lincoln. The hours of the blood drive are noon-6 p.m. Community members are asked to help their local hospitals.
For your convenience, please call Tara toll-free at 1-866-GIVE-BLD (1-866-448-3253), ext. 56, to schedule an appointment, or sign up online at www.cicbc.org.

The Springfield Clinic High School Challenge is under way. Donate blood at this blood drive and ask that your donation be credited to a participating high school in your community. The challenge goes through May 11, and the winning school receives $1,000 scholarship from Springfield Clinic to award to a graduating senior who plans on furthering their education.

The Central Illinois Community Blood Center is asking citizens to roll up their sleeves and help restock hospital blood supplies. Most people assume that hospitals will always have the blood they need for cancer patients, children with leukemia, surgical and burn patients, trauma victims, and others. But hospitals get their blood from citizens who take the time to help by donating blood.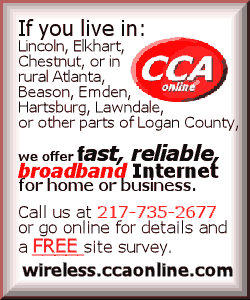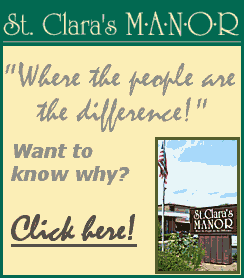 People need blood transfusions to stay alive, and it only comes from people who are able and willing to take the time to donate. It takes only an hour, but the benefits last a lifetime. The time in the blood donation chair is only about 10 minutes.
The donor room at the Central Illinois Community Blood Center, 1134 S. Seventh St. in Springfield, is open Mondays 9 a.m.-6 p.m.; Tuesdays, Wednesdays and Thursdays 7 a.m.-6 p.m.; and Fridays 8 a.m.-4 p.m.
For more information about donating blood or sponsoring a blood drive, please call the CICBC at 217-753-1530. For information about blood drives, blood facts, blood types or to schedule an appointment online to donate, please check www.cicbc.org.
Please give what's in your heart; donate blood.
[Text from news release received from Central Illinois Community Blood Center]