"Market development programs like this are important because food processing is one of Illinois' leading manufacturing activities," Hartke said. "By providing Illinois food companies an opportunity to market their products directly to consumers, the Illinois Products Expo helps to create demand for our crops and jobs in our food industry."
Illinois ranks first in the United States in sales of processed food products, and third in food processing jobs. The state's 1,539 food companies employ more than 85,000 workers.
The Expo's food offerings will include fresh meat products, candy, gourmet seasonings and sauces, homemade jams and jellies, specialty dressings, and other items. Beverages also will be available. Expo visitors can quench their thirst with an apple cider slush or sip of Illinois wine from one of 15 vintners. Wine will be sold by the sample, glass and bottle.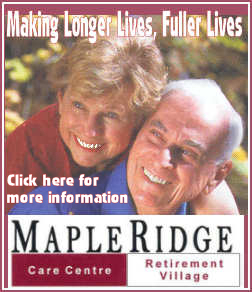 Expo hours are: Saturday, March 3, from 10 a.m. to 5 p.m.; and Sunday, March 4, from 11 a.m. to 4 p.m.
Admission is $3. Children 10 and younger will be admitted free of charge.
Free recipes and coupons will be available, and drawings will be held for door prizes, including baskets of Illinois food products and a $650 Weber Genesis Silver-C gas grill.
Sponsors include the American Egg Board, Bunn-O-Matic Corporation, Illinois Beef Association, Illinois Farm Bureau, Illinois Finance Authority, Illinois Food Retailers Association, Illinois Grape Growers and Vintners Association, Illinois Pork Producers Association, Illinois Soybean Association, Illinois Specialty Growers Association, and Kehe Foods, as well as the Illinois Department of Agriculture Bureau of Marketing and Promotion and other participating food companies and agribusinesses.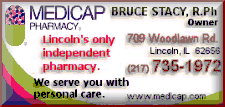 A list of the participating food companies, wineries and agriculture associations follows:
Ahruns Famous, Inc., Crystal Lake

American Egg Board, Springfield

Aunt Em's Gourmet Popcorn, Deer Creek

Auntie Ruth's Gourmet, Inc., Chicago

Avatar Teas, Bloomington

Beverly's Dressings, Roanoke

Bombardieri's Specialty Items, Staunton

Butch's Pizza, Inc., Morton

Capital District Dietetic Assn., Springfield

Chef Dick's Barbecue Sauce, Girard

Country Bob, Inc., Centralia

Country Lights Soy Candles, Ltd., Leland

Coupla Guys Foods, Chicago

Darn Hot Peppers, Cobden

Debbie's Naturally Made Lotions, Nilwood

Dorothy's Candy, Godfrey

E. Formella & Sons, Inc., Woodridge

Eagle Bridges Soy Candles, Jacksonville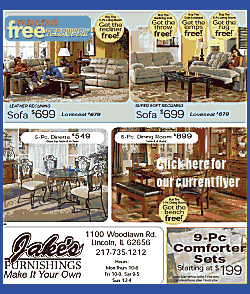 Future Farmers of America, Springfield

Gringo Foods, O'Fallon

H & B Ham Company, Brighton

Hannah's Granna's, Charleston

Homeplace Sodas, Charleston

Illinois Beef Association

Illinois Grape Growers & Vintners Assn.

Illinois Pork Producers Association

Illinois Specialty Growers Association

Illinois State Beekeepers Association

Illinois State Turkey Growers Association

Interstate Brands Corporation, Litchfield

J.D. Mullen Company, Inc., Palestine

Kitchen Cooked, Inc., Farmington

Little Muddy Longhorns, Scheller

Lonzerotti's Italian Products, Jacksonville

M & G Foods, Hamilton

Mackinaw Valley Apiaries, Inc., Mackinaw

McCain's Barbecue Sauce, Mason

Oakland Noodle Company, Oakland

Onofrio's Classic Sauces, Springfield

Pasta Alley, Robinson

Pasta By Sue, Belvidere

Pease's Candy, Springfield

Pick-A-Pepper Candy Co., Springfield

Prairie Pure Cheese, Belvidere

Purvis Farms Sausage, Sullivan

RGW Candy Company, Atlanta

Red Cactus-USA, Inc., Quincy

Riley's Seasonings, Inc., Pittsfield

Rockome Gardens, Arcola

Sasse's Apiary, Chestnut

Spice of Life, Decatur

Steidinger Foods, Forrest

Tabgha Company, Harrisburg

Toohill Seed & Beef Services, Heyworth

Turtle Crossing Food Corporation, Bartlett

Turtle Island, Inc., McHenry

Voss Pecans, Carlyle
Participating Illinois wine companies:
Alto Vineyards, Alto Pass

Berryville, Claremont

Fox Creek Vineyards, Olney

Fox Valley Winery, Oswego

Hogg Hollow Winery, Golconda

Illinois River Winery, Utica

Lasata, Lawrenceville

Mary Michelle Winery, Carrollton

Massbach Ridge Winery, Elizabeth

Pheasant Hollow Winery, Whittington

Ravissant, Belleville

Shawnee Winery, Vienna

Spirit Knob Vineyard & Winery, Ursa

Vahling Vineyards, Stewardson

Willett's Winery & Cellar, Manito
To learn more about the products to taste at the Expo, visit the Illinois Department of Agriculture's website at www.agr.state.il.us and click on "Illinois Products Expo."
[Text copied from Illinois Department of Agriculture news release received from the Illinois Office of Communication and Information]