Lincoln mayor says:
Lincoln Estates will not be site of veterans clinic
Police department audit completed

Send a link to a friend
[February 28, 2007] Mayor Beth Davis addressed an announcement from Rep. Bill Mitchell that a House committee had approved House Bill 954 for funding to place an Alzheimer's care unit for veterans at Lincoln Estates, the former Lincoln Developmental Center. Four new 10-bed cottages were built there and have been sitting empty, along with several older buildings.
Mayor Davis said, "It's a good thing, but at the same time it is a moot point because we're not going to put a veterans clinic in there." She said that she, Sen. Larry Bomke and Rep. Rich Brauer sat down with U.S. Rep. Ray LaHood a couple of years ago to work out what could go there. There are federal dollars being allocated for something else to go in there, she said. She apologized that she could not say anything more about what that will be, but it is in process, she said.

After the meeting she said that she appreciated Mitchell, but that he was working alone. She'd rather he would have been working with them. She clarified that it would be the federal dollars that will dictate what goes in there.

On the matter of an audit of city departments, Davis said that in the last week, "We've been accused of not sharing information. I'm diligently working on this project."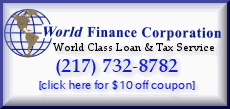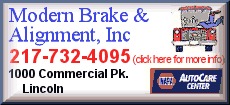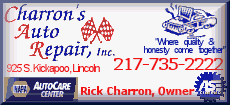 The consultant who was hired to evaluate all the city departments has completed his research of the police department, she said. He has evaluated their training, policies and procedures and said that he expects to be able to complete his review in two weeks. The mayor said she will share that information when she gets it.
The consultant was hired to evaluate all of the departments. However, his specialty is in law enforcement, and Davis said after the meeting that the consultant has informed her that he does not feel qualified to evaluate the other departments. Other consultants will be hired to do that work. She said it was difficult to find the funding for this project, and the other consulting will require finding funding in the new budget.
Our sympathies to Ward 2 Alderman Verl Prather in the loss of his father, Verl R. Prather Jr.
Past related article
(Obituary: Verl Prather Jr.)