Four individuals to be inducted into Illinois Outdoor Hall of Fame

Send a link to a friend
Conservation Youth Achievement Scholarship recipients to be honored
[JAN. 3, 2006] SPRINGFIELD -- Tickets are now available for the annual Illinois Outdoor Hall of Fame banquet and induction ceremony on Feb. 3 at the Crowne Plaza Hotel in Springfield. Four individuals long recognized for distinguished service and commitment to natural resource protection and outdoor recreation in Illinois will be inducted into the Outdoor Hall of Fame -- the late Carl Becker, Jared Garver, John Kidd Jr. and Dr. Glen Sanderson.
Ten high school juniors and seniors selected from throughout the state will be introduced at the banquet and presented with $1,000 scholarships as Illinois Conservation Foundation Conservation Youth Achievement Scholarship recipients.

"We hope the young people being honored at the Outdoor Hall of Fame banquet will take inspiration from the achievements of the new hall of fame members, each of whom has had a special impact on our state," said Sam Flood, acting director of the Department of Natural Resources.

2007 Illinois Outdoor Hall of Fame inductees

served as one of Illinois' foremost conservationists and stewards of the state's natural resources during a career that spanned four decades. The Wisconsin native joined the then Illinois Department of Conservation in 1978 and will long be remembered for his service as a biologist and manager charged with protecting the state's endangered species and natural heritage while working for the Illinois Department of Corrections and the Illinois Department of Natural Resources. Becker was instrumental in the establishment of the real estate transfer tax fund to support land and wildlife conservation programs, as well as the state's Wildlife Preservation Fund income tax checkoff. He served as the first director of the Illinois Endangered Species Protection Board and the first chief of the state Division of Natural Heritage, working to expand natural areas protection in Illinois. He served as the Illinois representative with the International Association of Fish and Wildlife Agency's campaign for dedicated federal funding in support of wildlife and endangered species protection programs. After his retirement from the Department of Natural Resources in 2002, Becker joined The Nature Conservancy as director of conservation programs, working on a variety of habitat restoration and enhancement projects throughout Illinois. He died unexpectedly in April 2006 at the age of 56.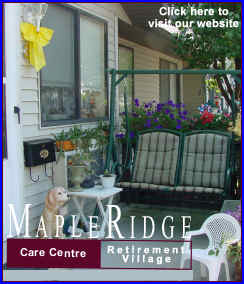 Jared Garver of Cobden

is credited with helping advance one of Illinois' most remarkable wildlife success stories. He retired in 2002 after a 34-year career with the Illinois Department of Conservation and Illinois Department of Natural Resources, serving most of that time as the state's wild turkey project leader. Wild turkeys disappeared from Illinois about 1910. In 1958, the state began a restoration effort, releasing wild-trapped birds in five locations in the Shawnee National Forest. When Garver took over management of the state wild turkey project, the turkey flock was estimated at no more than 1,000 birds. He led efforts to find suitable habitat for turkey restoration, working with landowners and with members of the National Wild Turkey Federation. Under his guidance, the Department of Natural Resources has trapped and transplanted nearly 5,000 birds to more than 270 release sites in 99 of the state's 102 counties. Working with the National Wild Turkey Federation, Garver helped secure more than $2 million in land acquisition, habitat improvement, turkey stocking and hunter education in the state. The wild turkey population is now thriving in Illinois, with a population of more than 140,000.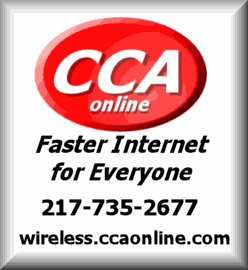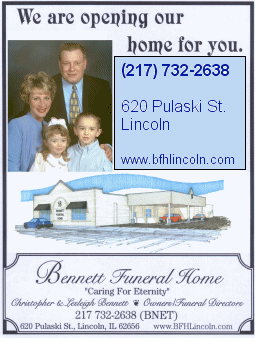 John Kidd Jr. of Crete is the founder and president of the Fishin' Buddies youth fishing club, an organization that has introduced thousands of inner city and suburban children in northeast Illinois to fishing, outdoor recreation and the natural world around them. Fishin' Buddies was begun with youth fishing derbies and casting clinics in 1993. Kidd later developed fishing and environmental education programs, including a Conservation Kids effort that put teens to work on prairie and wetland restoration activities at the Forest Preserve District of Cook County's Beaubien Woods Flatwood Lake. Younger children are also provided with natural resources and environmental learning opportunities that otherwise may not be available to urban youth. The program also continues to sponsor fishing derbies and tournaments for thousands of youngsters in Chicago and suburban Cook County.
Glen C. Sanderson of Champaign

, a renowned wildlife biologist with more than 50 years of service to Illinois, is considered one of the world's leading authorities on the biology and ecology of raccoons and one of the country's leading advocates for development of a nontoxic shot to alleviate lead poisoning in waterfowl. Dr. Sanderson is also well known for his leadership of the preservation of the endangered Illinois prairie chicken in southeast Illinois. A World War II veteran, he began work in 1949 as a wildlife biologist in Iowa before joining the Illinois Natural History Survey in 1955. He became the director of the Illinois Natural History Survey's Center for Wildlife Research in 1964 and was later named to the rank of principal scientist in 1989. Since his retirement in 1990, he has remained an active researcher and mentor. He has more than 90 scientific publications. In 1992, he received the prestigious Aldo Leopold Award from The Wildlife Society for distinguished service to wildlife conservation, the highest honor that can be bestowed on wildlife professionals.
Also being recognized at the banquet are four companies and organizations that have assisted in promotion of outdoor recreation and natural resources conservation in Illinois: John Deere, the Friends of the Outdoors, Magro's Processing and Turasky Meats.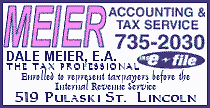 "We're encouraging everyone who supports and enjoys outdoor recreation and natural Illinois to join us in honoring these and a number of other individuals and organizations at the annual Illinois Outdoor Hall of Fame banquet," said Flood, who serves as the chairman of the board of directors of the Illinois Conservation Foundation. "Induction into the Illinois Outdoor Hall of Fame is a significant honor, and the banquet is one of the highlight events of the year."
Tickets for the Illinois Outdoor Hall of Fame banquet are $50 each and are available by calling the Illinois Conservation Foundation at 217-785-2003. The event on Feb. 3 begins with a reception at 5 p.m. and dinner at 6:30, followed by the hall of fame induction and an auction benefiting youth scholarship and other Illinois Conservation Foundation programs.
The Illinois Conservation Foundation is an IRS 501(c)(3) not-for-profit corporation established in 1995 to support the programs of the Illinois Department of Natural Resources. Contributions are tax-deductible to the fullest extent of the law.
[Illinois Department of Natural Resources news release; LDN]