His name was Charles, but I don't want you to feel sorry for him, because Charles didn't want the attention that comes with helping to create a lifesaving invention. Charles had earned enough praise for his work in another field, totally unrelated to his work as a medical researcher and inventor.

Besides, since he was already known as the greatest in his field, he would probably not have been taken seriously as a medical researcher. Does anyone remember that Babe Ruth the actor once starred in a movie? Or that Mark Twain the inventor once earned more money from one of his inventions than from his writings that year?

Any unnecessary attention might have hindered Charles' work. His motivation came from the fact that his sister-in-law had a serious illness and there wasn't any kind of medical device available that could save her life.

Charles approached Dr. Alexis Carrel of the Rockefeller Institute about working together. An odd pairing, the two hit it off immediately. Carrel, who had won a Nobel Prize for his work on organ transplants, was known as "the father of vascular surgery" and was somewhat quirky, while Charles was the amateur medical researcher with nationwide name recognition who chose to work in anonymity.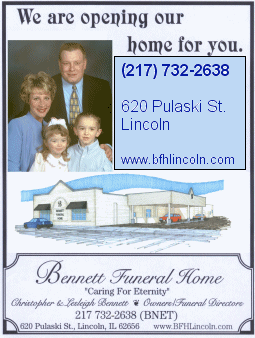 Carrel was from France, a country that gave Charles a hero's welcome. The doctor later won a Pulitzer Prize in 1939 for a book he co-wrote with Charles called "The Culture of Organs." Charles would later win a Pulitzer Prize of his own for a book in a totally different field.
The two of them went about trying to create a way to keep the heart and other organs alive outside of the body during surgery. The result was a perfusion pump, which consisted of an organ chamber, an equalization chamber and a pressure chamber, all contained in a glass container. It was designed to circulate blood through the body during surgery.
Charles created a system of floating valves, using airplane glue to seal the device shut. It had to be a closed system in order to keep things sterile. Charles had even suggested to the doctor that he bypass the heart during cardiac surgery, but Carrel refused. It took another 20 years before another surgeon accomplished open heart surgery in 1954.
When World War II began, both men walked away from their research. Carrel died during the war, ironically of heart failure, while Charles was stationed in the Pacific.
Success and inventing seemed to run in Charles' family. His father was elected to the U.S. Congress five times and later made a run for the Senate, which he lost. His maternal grandfather was the dentist who invented the porcelain crown.
The family of Charles' wife, Anne, was just as successful as his family. Anne's father was a partner of J.P. Morgan as well as an ambassador to Mexico and later a U.S. senator. In fact, it was Anne's anesthesiologist who led her husband to Carrel. Both Charles and Anne received numerous awards during their life together, yet they were haunted by the death of their infant son early in their marriage.
By now, you've probably figured out who Charles is. If not, here's a recap of the clues:
France gave Charles a hero's welcome.

Charles had won a Pulitzer Prize for his book.

Charles used airplane glue to seal the system of floating valves shut.

Charles and Anne were haunted by the death of their infant son.
The book was "The Spirit of St. Louis," which Charles Lindbergh wrote in 1953.
Since Charles' second career would probably have been overshadowed by his first -- as was the case with actor Babe Ruth and inventor Mark Twain -- he probably would not have been taken seriously as a medical researcher and inventor.
The invention came to be known as the Carrel-Lindbergh perfusion pump. Lindbergh's contribution was the perfusion system and the centrifuge he made to separate blood plasma without damaging it. Charles didn't really create the first artificial heart, as has been reported, but rather a way to keep organs alive outside the body during surgery.
[Paul Niemann]
Paul Niemann may be reached at niemann7@aol.com.
Copyright Paul Niemann 2007
[Other columns]

Other invention news