Chili Bowl team info
Driver: Patrick Bruns

Hometown: Champaign

Owner: Jerry Hatton

Chassis: Stealth

Engine: Fontana

Sponsors: Jerry's Motors, Bell Racing, Race Talk Radio, Fairfield Inn & Suites - Midtown Tulsa, Pride Clinic of Chiropractic
Meet the driver, Patrick Bruns
Racing often is a family business for so many drivers. "My dad ran the last full-service gas station in Lincoln, Ill., and a lawn mower repair shop on the side. He traded a lawn mower for my first race car," remarked Bruns. Now the 30-year-old Bruns from Champaign drives a lot of different kinds of cars for top owners.
"I was not born with a silver spoon in my mouth," he said. "I went from a lawn mower race car to first-class equipment and won!" From winged and nonwinged sprint cars to modifieds to midgets, Bruns has driven it all.
He was involved in a vicious crash last fall in Mount Vernon, but this scrappy driver makes his return to the Chili Bowl to get his 2007 season off to a great start.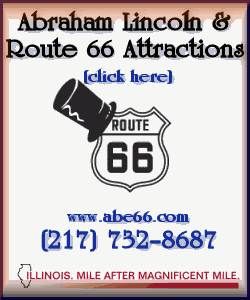 Meet the owner, Jerry Hatton
Jerry Hatton is no stranger to winning the Chili Bowl. His son Scott won the second annual event. Scott Hatton has also won the prestigious Badger Midget Auto Racing Association three times. Jerry Hatton campaigns midget cars all over the Midwest every season. Teaming up with driver Patrick Bruns this season, Jerry can't wait to take on the biggest field ever in Chili Bowl history.
Meet the sponsors
Jerry's Motors -- Located in Decatur, Jerry's Motors helps fuel the racing teams that Jerry Hatton supports. "I'm proud to have Jerry Hatton's support for the super bowl of midget racing this year," said driver Patrick Bruns. When Jerry's son Scott won the second annual Chili Bowl, he defeated midget-racing legends Mel Kenyon, Sammy Swindell and Johnny Parsons Jr., among others.
Bell Racing -- Since 1954, Bell Racing has provided innovative products for racers who live for the thrill of speed and competition. Bell Racing is as passionate about driver safety as racers are about winning. Bell Racing says: "We create products that shift your focus from protection to performance. Winning is about confidence and determination. Believe in yourself. Believe in your gear. Summon the will to win!" Check out the entire line of Bell Racing products at www.bellracing.com.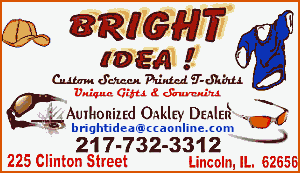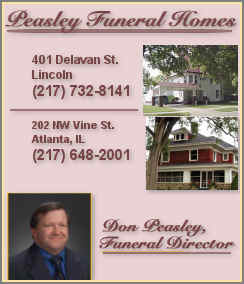 RaceTalkRadio.com -- Tune in to "Race Talk Radio" every night for exciting race talk. "We are excited to have our name associated with an outstanding talent such as Patrick Bruns," said owner Butch Bellah. Bellah knows a thing or two about dirt-track racing as the track announcer at Ark-La-Tex Speedway. Tune in for over 10 hours of live broadcasting every week. "Join the Race Talk Radio rev-olution" at www.racetalkradio.com. Radio sponsor Racer Dogs will debut their new Chili Bowl chihuahua design in 2007.
Fairfield Inn & Suites -- Fairfield Inn has consistent, quality lodging at an affordable price at 519 locations nationwide. Fairfield Inn & Suites in midtown Tulsa, Okla., offers everything at your fingertips. Get free high-speed Internet access and wake up to Fairfield's Early Eats breakfast, featuring Jimmy Dean breakfast sandwiches. It's always a great day at Fairfield Inn & Suites.
Pride Clinic of Chiropractic -- Located in Champaign, Pride Clinic of Chiropractic diagnoses and treats patients whose health problems are associated with the body's muscular, nervous and skeletal systems, especially the spine. Chiropractors believe that interference with these systems impairs the body's normal functions and lowers its resistance to disease.
Chili Bowl info
The list of past winners of the Chili Bowl Midget Nationals is like reading from the Hall of Fame. From Rich Vogler to Tony Stewart to Cory Kruseman to Sammy Swindell, winners at the Chili Bowl have etched their names in the record books throughout the racing world. Racing indoors on the quarter-mile clay track, tens of thousands of fans go wild for this one-of-a-kind event every year. Drivers from 27 states as well as Australia will compete for the coveted Golden Driller trophy.
For more information on the Chili Bowl, check www.chilibowl.com.
For more information on Patrick Bruns, check www.brunsracing.com.
[Bruns Racing news release]