Logan County could realize savings with phone system upgrade

Send a link to a friend
[JAN. 6, 2007] Logan County Building and Grounds Committee members this week learned results of a study regarding possible enhancements to the Logan County Courthouse and Lincoln/Logan County Safety Complex phone systems, which includes the 911 dispatch and communications room and Logan County Emergency Management Agency offices.
Dewey Colter, Logan County coordinator, advised the committee members that by using the fiber optics that run between the facilities and getting system upgrades, an annual savings of $12,000 could be realized. The savings would be split between both facilities.

Upfront costs would be approximately $12,000. There may be grant money available, and follow-up will continue in order to possibly secure other funding.

The committee agreed to make the recommendation to the full county board for consideration at the January meetings.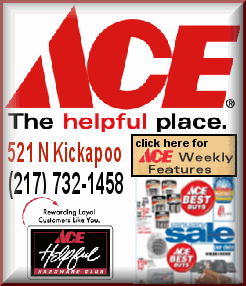 According to Dan Fulscher, 911 and EMA director, their board will consider the proposal at their next meeting and will likely give favorable consideration to approving the upgrade also.
In other action, the committee gave approval to a contract with Simplex for a fire and security alarm system to be installed at the animal control facility. Installation costs of $2,015 and monthly service fees of $52 are included.
[Dale Voyles]