Logan County SWCD annual dinner meeting
Presentation features wind energy farms

Send a link to a friend
[JAN. 10, 2007] The Logan County Soil and Water Conservation District has scheduled its annual dinner meeting for Feb. 1 at 6 p.m. The smorgasbord dinner will be at the American Legion Home, 1740 Fifth St., Lincoln. There will be a social half-hour from 5:30 to 6 p.m.
Speaker for the evening will be Martin Culik, project manager of Horizon Wind Energy. Culik joined Horizon in June 2005 as project manager based in the Bloomington office. Prior to this, he worked as a consultant for Horizon. He has a master's degree in agronomy from the University of Nebraska and a bachelor's degree in plant science from the University of Delaware.

The topic for the evening will be "Wind Development in Central Illinois." Horizon develops and constructs wind turbines on farm land to generate electricity. The company owns and operates wind farms throughout the United States.

The Twin Groves project is currently under construction east of Bloomington, with completion planned for April. Horizon is also pursuing land leases and permits from landowners for a 100 megawatt Rail Splitter wind project north of Lincoln, near Delavan.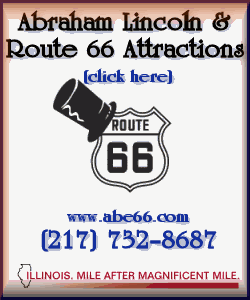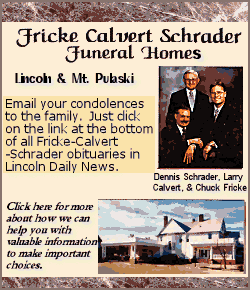 There will be a short business meeting with election of directors. Terms of directors Dean Sasse of Atlanta and Cheryl Baker of Emden will be expiring.
Cost of tickets for the evening is $9 per person. Stop by the district office at 1650 Fifth St. Road to purchase tickets, or call 735-5508, ext. 3, for more information. District directors also have tickets. Reservations are needed by Jan. 25.
[News release provided by Carolyn Seitzer]