ZLS December Student of the Month

Send a link to a friend
(Text copied from file submitted by Steve Schumacher)
[JAN. 18, 2007] Joseph Mangano, Zion Lutheran School 8th grader, has been selected as the ZLS December Student of the Month.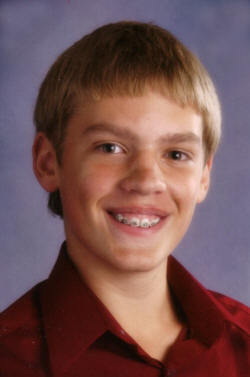 Joseph's ZLS activities have included honorable mention honor roll, baseball, basketball, track, student council, geography bee, math bowl, and Bible bowl.
Church and community activities include youth group, choir, leadership team, youth football, and summer baseball.
Joseph's parents are Dr. Mark and Roberta Mangano of Lincoln.
[Zion Lutheran School news release]