Dr. Gurga to provide HOPE

Send a link to a friend
[JAN. 18, 2007] Dr. Lee Gurga from Apple Dental Center has agreed to volunteer one Friday afternoon a month for adolescent preventive oral health services on the Healthy Communities Partnership's HOPE Mobile. The acronym for the mobile unit represents health care, oral health, prevention and education. Gurga, along with Dr. Julio Morales, will provide the initial dental exam prior to the dental hygienist's essential preventive oral health services.
This service is a collaborative effort of Abraham Lincoln Memorial Hospital, the Logan County Health Department and the Family Medical Center in Lincoln.

In July 2005, Public Act 093-0946 was enacted, stating that every kindergartner, second-grader and sixth-grader must have an oral health examination: "Each of these children shall present proof of having been examined by a dentist in accordance with this Section and rules adopted under this Section before May 15th of the school year. If a child in the second or sixth grade fails to present proof by May 15th, the school may hold the child's report card."

The National Maternal and Child Oral Health Resource Center indicates that children from families with lower incomes have nearly 12 times as many days of missed school because of dental problems as do children from families with higher incomes. Poor oral health has been related to decreased school performance, poor social relationships and diminished success later in life for children and adolescents. Children sensing pain are distracted and unable to concentrate on schoolwork. Diseases of the mouth continue to be the No. 1 chronic childhood disease, with the Centers for Disease Control and Prevention citing associations between oral infections and diabetes, heart disease, stroke and preterm, low-weight births. Lifelong consequences of inadequate oral health care in childhood can present later in life as increased risk of heart disease and stroke.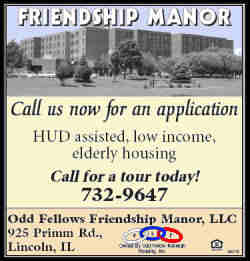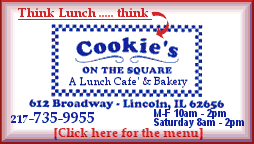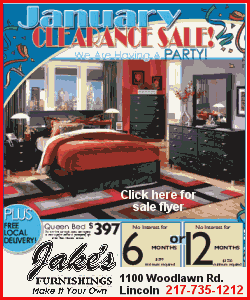 The HOPE Mobile currently travels to Lincoln, Chestnut, Mount Pulaski, New Holland, Middletown, Elkhart, Atlanta, Latham, Broadwell, Hartsburg and Emden. Patients with Medicaid and Illinois All Kids coverage and the underinsured are accepted on a sliding scale fee.
Preventive dental appointments are currently being accepted through the Logan County Health Department by calling 735-2317.
[Healthy Communities Partnership news release]