The event was designed to help professionals who handle questions from the public about radon and its associated health risks. IEMA and its many partners throughout the state work to increase awareness of radon health risks and encourage individuals to test their homes for radon. Participants learned about IEMA radon grant opportunities that can enhance their program and shared ideas with representatives from other local radon programs.

During the conference, IEMA recognized Ruth Ann Lipic of Lexington with the agency's first-ever Illinois Excellence in Radon Award. Lipic, Director of Radon Awareness at Illinois State University, was recognized for her work with the McLean County Radon Task Force and Illinois State University. For the past several years, Lipic has worked to provide radon information and training to citizens, health professionals, radon professionals and state and county officials in Central Illinois. She also assists IEMA in bringing radon awareness to women at various women's conferences.
"Ruth Ann has been a leader statewide in helping increase public awareness about radon and its hazards," said William C. Burke, IEMA director. "She's been instrumental in helping us get the word out about the importance of testing homes for radon, and I can think of no one more deserving of this recognition than Ruth Ann."
Radon is a colorless, odorless, tasteless radioactive gas that comes from the radioactive decay of naturally occurring uranium in the soil. It can enter homes and buildings through small cracks in the foundation, sump pumps or soil in crawl spaces. The U.S. Environmental Protection Agency (USEPA) has determined that radon is the second leading cause of lung cancer in the nation and established 4.0 picocuries per liter of air (pCi/L) as the recommended action level. The National Academy of Sciences and the Surgeon General estimate that 21,000 radon-related lung cancer deaths occur annually in the United States, as many as 900 of those in Illinois.
A report released by IEMA in September found nearly half of 22,000 homes tested by professionals in 2003 and 2004 had potentially unsafe levels of radon. The study also found 80 counties where few, if any, professional tests for the naturally occurring radioactive gas known to cause lung cancer were conducted during the two-year study period. The screening information was obtained from radon measurement reports submitted by licensed radon measurement professionals throughout Illinois.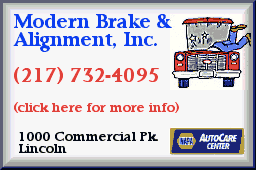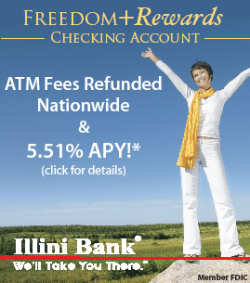 Representatives from the following health departments were scheduled to attend the Radon Networking Day:
Champaign-Urbana

Chicago

Cass County

Cook County

Douglas County

Ford-Iroquois counties

Gallatin County

Kankakee County

Kendall County

Knox County

Lake County

Logan County

Montgomery County

Saline County

Sangamon County

Tazewell County

White County

Will County
Other participants in the event were representatives from the University of Illinois Urbana-Champaign, the University of Illinois-Chicago, Illinois State University, Waterloo Junior High School, the USEPA, Illinois Department of Commerce and Economic Opportunity, Village of Glenview, American Lung Association of Illinois, American Lung Association of Metropolitan Chicago and OSF Health Plans.
January is national Radon Action Month, and IEMA is recognizing several local governments that have issued proclamations to increase public awareness of the indoor air hazard, including Cook County, DuPage County, Sangamon County, Naperville, Warrenville and Yorkville.
The IEMA website includes a variety of information about radon, including what radon is and how it gets into homes, contacts for measurement and mitigation professionals and how to obtain a free radon home test kit from IEMA. The site was recently updated to include maps of all testing data received by the agency from 2003-05 and mitigation data gathered from 2005. Visitors to the site can see how many tests have been conducted in their zip code area during that time frame, as well as how many homes tested above the USEPA action level. Information on the number of homes that have had radon reduction systems installed is also available by zip code on the site.
People seeking more information about radon can visit the IEMA website or contact the Radon Hotline at 1-800-325-1245.
[Illinois Emergency Management Agency news release]