The first patent ever issued went to architect Filippo Brunelleschi of Florence, Italy, for his method of transporting goods up the Arno River in 1421. The patent lasted three years.

American patents were originally issued by individual states, and the first state patent went to Samuel Winslow of Massachusetts in 1641 for his new method of making salt. After Congress enacted federal patent laws in 1790, President George Washington personally signed each patent, as was customary at the time. That same year Secretary of State Thomas Jefferson, a prolific inventor himself, became the first patent commissioner, even though he originally opposed patents because he considered them to be an unfair monopoly.

The first federal U.S. patent was issued to Samuel Hopkins of Vermont for his method of making potash. The fee? A whopping $4! Today, patent fees average $4,000.
Prior to being issued patent numbers, patents contained the inventor's name and date of the patent. More than 10,000 patents had been issued without numbers when a fire destroyed most of them in 1836. Ironically, the patent office was housed in the same building in Washington, D.C., as the fire department. D'ohhhh!
A Mr. John Ruggles received U.S. Patent 1 for his "traction wheels." Patent 1,000,000 was issued in 1911 to Francis Holton for his new type of vehicle tire. Mary Kies is believed to be the first woman to receive a patent, for her process of weaving straw with silk in 1809. I use the word "believed" because women were not allowed to own property during parts of the 1700s and 1800s. As a result, there may have been other women prior to Mary Kies who received patents by using only their initials, while other women simply filed for patents in their husband's name.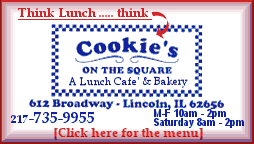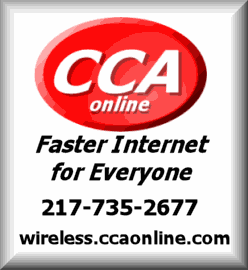 The federal patent laws that Congress enacted in 1790 also governed trademarks and copyrights. A trademark is a word or symbol that identifies the source of a product or company. The world's first trademark is believed to be for two British chefs named Crosse & Blackwell in 1706. It is still in use today -- the trademark, that is, not the chefs!
Trademarks can be based on people, such as the leprechaun symbolizing Notre Dame's Fighting Irish, the Gerber baby and the Morton Salt girl. Or they can be based on animals, such as the MGM lion, Smokey Bear and Borden's top sales lady, Elsie the cow.
Copyrights, on the other hand, protect literary works such as books, plays, articles, poems, songs, movies, pictures and paintings. Even this article is copyright-protected. A copyright lasts for the life of the author plus another 70 years.
So how does one know whether a product has been patented, trademarked or copyrighted?
A patented product contains the patent number on the packaging; a trademarked product is shown with the ™ symbol or an "R" inside a circle, ®, if it's a registered trademark; and copyrighted material contains a "C" inside a circle, ©, along with the year and name of the copyright owner.
Paul Niemann may be reached at niemann7@aol.com.
Copyright Paul Niemann 2007
(Column from Paul Niemann)
(Other columns)