"My administration is committed to fight predatory lending and to help hard working families realize the dream of owning their own home," said Gov. Blagojevich. "But even though this law was designed to fight predatory loans, it is clear that the program may be negatively affecting the communities it is designed to protect. I am stopping the program until we can find a system that effectively fights predatory lending and protects homebuyers."

Enforcement of HB 4050 has created uncertainty for lenders, limiting their interest in offering products to consumers. Furthermore, a recent report from the University of Illinois Urbana-Champaign showed that housing sales in the HB 4050 zip codes have dropped by nearly half over the fall of 2006. Comparable zip codes in which the pilot program is not being applied have seen a decline of 20 percent. The report also stated that the pilot program does not offer borrowers additional consumer protections.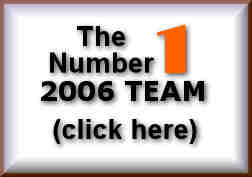 Late last year, the Governor ordered IDFPR to reach out to community members affected by the pilot program. At a well-attended public meeting held late last year, the Department heard overwhelming opposition from community groups and real estate professionals to the impact the law was having in the affected communities.
In a directive issued Jan. 19, the Illinois Department of Financial and Professional Regulation (IDFPR) is withdrawing the designation of the ten zip codes that had comprised the "Pilot Program Area" as directed by HB 4050 (60620, 60621, 60623, 60628, 60629, 60632, 60636, 60638, 60643 and 60652) and designates the Pilot Program Area as no zip codes or areas whatsoever. In making this designation, the Department received and reviewed information that suggests that the prior designation may be detrimental to the Pilot Program's purpose, namely, to curb predatory lending practices in areas with high rates of foreclosure on residential home mortgages.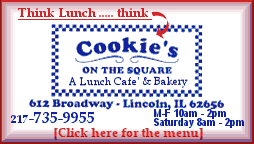 Throughout his administration, Gov. Blagojevich has taken numerous actions to help homebuyers and protect consumers.
Reduced the number of high-risk home loans: In August 2003, the Governor signed the High Risk Home Loan Act to protect consumers from predatory mortgage lending practices. As a result of the Act, the state has seen both a reduction in the number of high-risk home loans and a change in lenders' business practices so they are no longer offering high-risk loans as defined in the law.

Enacted legislation to protect homeowners from unscrupulous loan originators who actually process loans (Loan Originators). The law requires them to undergo both criminal and credit background checks and demonstrate in-depth knowledge of the residential finance industry. During the initial registration of loan originators, 29,000 people applied for registration. Forty percent of those applicants failed the Loan Originator Exam, and almost 800 applicants were denied licenses after background checks were completed. There are approximately 16,000 registered loan originators in Illinois.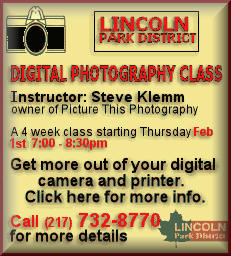 Gave homebuyers easy access to accurate information about their properties: In August 2005, Gov. Blagojevich signed three bills to help homebuyers and homeowners obtain access to accurate and important information about their properties: House Bill 1428, which requires lenders to notify homebuyers of accurate and timely property tax payment from the buyer's escrow account; House Bill 2462, which requires property tax exemption information to be included on the seller's transfer declaration; and House Bill 2594, which requires home repair contracts to increase consumer awareness of contract clauses that waive the homeowner's right to trial by jury for repair disputes.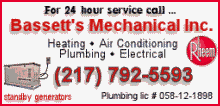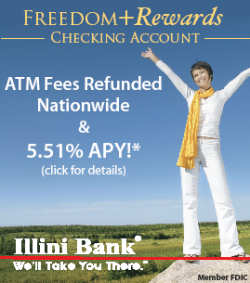 Protected homebuyers from discrimination: In 2005, Gov. Blagojevich announced a Fair Housing program to help protect homebuyers against discrimination in housing. The Illinois Department of Human Rights and other agencies conduct training seminars around the state to inform homebuyers, tenants, landlords, property owners, advertisers, housing advocates, and community organizations about Illinois' anti-discrimination laws.

IDFPR has taken the lead in a national initiative to create a residential mortgage lender license system and data base that permits sharing of supervisory and disciplinary actions to prevent disciplined licensees from moving to another state and preying on new victims.

The state has taken rigorous enforcement actions against unscrupulous lenders and real estate professionals:

State regulators have shut down a "mortgage rescue" scam that defrauded vulnerable Chicago metropolitan area residents of their homes. In a series of complaints filed the week of Jan. 14, IDFPR charged that Mutual Trust, Charles White and seven title insurance agencies worked together to defraud unwary homeowners.

In 2004, IDFPR began to investigate complaints about the business practices of Gary Knox and Dennis Weise. In 2005, federal charges were brought against these men. In the interim, IDFPR revoked the appraisal license of Dennis Weise, charged Gary Knox with selling real estate without a license, closed down one of the mortgage companies doing business with these men, and approved a transfer of another company into new ownership.

IDFPR worked with the Attorney General to file suit against Cambridge Credit, one of its licensees, alleging the firm accepted hundreds of dollars in fees and debt payments from individual consumers seeking debt management counseling but, in some cases, did not pay consumers' creditors in a timely fashion.

IDFPR's division of banking has collected almost $15.5 million from enforcement actions against residential finance companies since 2003. Among those actions, IDFPR worked with six other state agencies to take action against Ameriquest Company, one of the nation's largest sub-prime lenders. Illinois received $14.5 million in fines and penalties from a global settlement of $325 million settlement.

More than 20 Illinois appraisers have been disciplined for their involvement in predatory or fraudulent real estate transactions. More than $30,000 in fines were collected and hundreds of appraisals were reviewed to make sure that loan transactions were accurate.
(Text copied from file provided by the Illinois Office of Communication and Information)