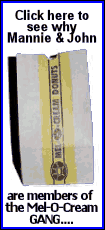 It's all part of a campaign to hype next month's opening of "The Simpsons Movie," the big-screen debut for the long-running television cartoon, which loves to lampoon 7-Eleven as a store that sells all kinds of unhealthy snacks and is run by a man with a thick Indian accent.
For 20th Century Fox Film Corp. and Homer's creators at Gracie Films, the stunt is a cheap way to call attention to their movie, since 7-Eleven is bearing all the costs, which executives of the retail chain put at somewhere in the single millions.
At 7-Eleven, they're hoping it shows the ubiquitous chain has a trait seen in few corporations -- the ability to laugh at themselves.
"We thought if you really want to do something different, the idea of actually changing stores into Kwik-E-Marts was over the top but a natural," said Bobbi Merkel, an executive for of 7-Eleven's advertising agency, FreshWorks, a unit of Omnicom Group Inc. "It shows they get the joke."
The monthlong promotion has been rumored a long time -- it's hard to keep a secret known by so many suppliers and franchisees -- but 7-Eleven managed to keep the locations of the stores quiet until early Sunday morning. That's when the exteriors of 11 U.S. stores and one in Canada were flocked in industrial foam and given new signs to replicate the animated look of Kwik-E-Marts.
The U.S. locations where a 7-Eleven store was transformed into a Kwik-E-Mart are New York City; Chicago; Dallas; Denver; Burbank, Calif.; Los Angeles; Henderson, Nev.; Orlando, Fla.; Mountain View, Calif.; Seattle; and Bladensburg, Md.
The idea grew out of conversations between Fox and 7-Eleven's advertising agency.
"We wanted to make sure the movie stands out as a true cultural event this summer," said Lisa Licht, a marketing vice president at Fox. "It has to stand out from other summer movies and TV shows."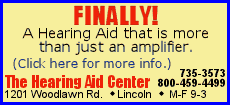 The Fox/7-Eleven deal is an example of a practice called reverse product placement. Instead of just putting products prominently in a movie or TV show, fake goods move from the screen to reality.
In some cases, 7-Eleven has contracted with manufacturers of similar products to make their Kwik-E-Mart counterparts. Malt-O-Meal, the Northfield, Minn., cereal maker, will conjure up a recipe for KrustyO's, for example. In others, existing products will simply be renamed. 7-Eleven's own Slurpee will be sold as a Squishee for the month.
Other recent examples of reverse product placement include Bertie Bott's Every Flavor Beans, which spun out of the Harry Potter books and movies, and Bubba Gump Shrimp Co. restaurants, which opened after the movie "Forrest Gump." 7-Eleven has done other movie-themed promotions, including one this spring for the latest Spiderman installment.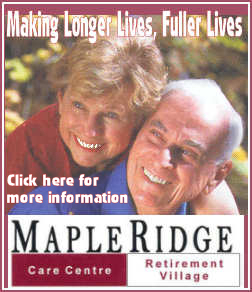 After Fox pitched a 7-Eleven tie-in last year, representatives from the studio, the stores, and Gracie Films -- including Simpsons creator Matt Groening and executive producer James L. Brooks, met in Los Angeles to kick around ideas. Brooks added one -- holding a contest to let one fan be drawn into a future episode of the TV show.

7-Eleven executives loved the idea. They had surveys showing a strong overlap between their customers and fans of the show -- both tend to be young and male. It sounded like cash registers ringing.

"They've been looking at Squishees and KrustyO's and Buzz Cola for years and have never been able to put their hands on it," said Merkel, the advertising executive.

But they won't find Duff beer, the brand chugged by Homer Simpson. The movie will be rated PG-13, and selling a Simpson-themed beer "didn't seem to fit," said Rita Bargerhuff, a 7-Eleven marketing executive. "That was a tough call, but we want to make sure it's considered good, responsible fun."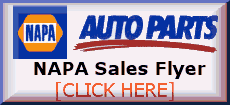 Bargerhuff predicted extra sales to Simpsons fans will more than offset the cost of the promotion and create new customers for the chain. She also said the chain is prepared for crowds and will have extra security and clerks at the Kwik-E-Marts.

The promotion, however, is not risk-free. The proprietor of Kwik-E-Mart is a man named Apu who speaks in a heavy Indian accent. He is based on a manager Groening encountered while shopping at a 7-Eleven in Los Angeles nearly 20 years ago and plays to stereotypes about convenience-store operators and Asian immigrants.

Many of 7-Eleven's franchisees are Indian, company officials say, although they say they don't track exact numbers. Bargerhuff said they were "overwhelmingly positive" after hearing of the Kwik-E-Mart idea, but "it was not a 100 percent endorsement."

"There was definitely a concern of offending people," she said. "But they seemed to understand that 'The Simpsons' makes fun of everybody. The vast majority saw this as a great opportunity."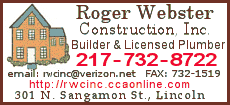 That's the case for Kumar Assandas, a 28-year-old franchisee whose parents immigrated from India. His store in suburban Las Vegas is one of the temporary Kwik-E-Marts.

"I know it's a stereotype, but it doesn't bother me. Everybody knows it's a joke," Assandas said. "I'm a big Simpsons fan myself, and maybe subconsciously it even inspired me to become a 7-Eleven owner."
[Associated Press; by David Koenig]