The deal between Boston Harbor Angels and XCOR Aerospace, believed to be the first investment by a group of angel investors in a commercial launch company, raised hopes that others will follow.
"This industry is going to explode or fizzle," said John Hallal of the Boston group. "If it's successful, people will look back and say, `These Boston Harbor investors are smart guys.' If not, it's not the end of the world."
Interest in space tourism took off after the 2004 history-making flight of SpaceShipOne, the first privately funded rocket to reach space. The project, entirely financed by Microsoft Corp. co-founder and billionaire entrepreneur Paul Allen, jump-started the new space race.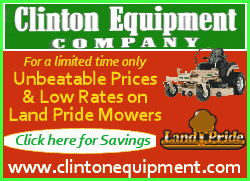 So far, the field is crowded with do-it-yourself tycoons _ think Virgin Group chief Richard Branson and Amazon.com Inc. founder Jeff Bezos _ who are spending their own fortunes in ventures that promise to give civilians their astronaut wings and the chance to float in zero gravity.
The smaller players lacking billionaire backing often turn to the rich for capital. These so-called angel investors often are retirees or wealthy executives searching for hot opportunities. They fill the gap between seed money from "friends, family and fools" and conservative venture capitalists who don't usually invest until companies are further along.
Since most space tourism angels are individuals who can only put up so much capital, companies often have to lure more than one to keep their business running. Observers say the XCOR deal is significant because it is backed by an angel network that can pool its capital.
Mojave-based XCOR, which is building a reusable suborbital vehicle named Xerus, sought out Boston Harbor through connections with one of its longtime investors. Both sides declined to reveal the size of the investment, but the Boston group normally commits $250,000 to $650,000.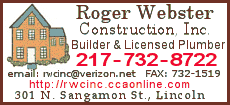 "Our hope is that this will allow some local angel groups to take a second look at us," said Rich Pournelle, director of business development at XCOR.
XCOR, founded in 1999, is Boston Harbor's first foray into space and is one of its riskier investments. It previously invested in the technology, medical device and consumer product sectors. If all goes as planned, passengers will pay thousands of dollars to ride on the single-passenger Xerus and experience up to 3 minutes of weightlessness some 62 miles above Earth. XCOR has not released its flight schedule but says it plans to perform at least 20 test flights.
Boston Harbor said it was attracted to XCOR's management team and the fact that the rocket company has won government contracts, including from the Air Force, and intends to use its spaceship in other ways, such as for launching satellites and experimental payloads.
"It is a stamp of approval by one investor group saying `Hey, we think there's a market out there,'" said Burton Lee, a managing partner of Innovarium Ventures, which advises technology startups.
Despite some interest in space tourism, wooing venture capitalists and private equity firms has proven more difficult.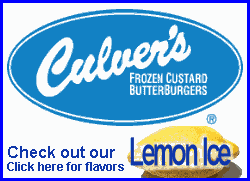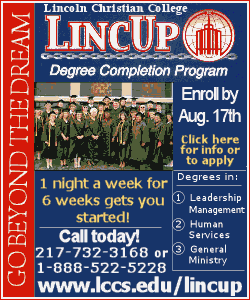 Such investors are skittish because commercial human spaceflight is risky: The passenger rockets aren't yet built and there's no firm timeline for when the first flights will take off. Though passengers have plunked down full or partial deposits with various companies ranging from $195,000 to $250,000 a head, it's unclear whether there's enough interest to sustain the market in the long run.

What's more, firms compete with traditional software, Internet, biotechnology and medical-device startups where the risk is lower and returns are potentially higher.

"Right now, it's more of an intrigue than it is an interest to run out and invest critical dollars," said Paul Schlosberg, chief executive of INCA Group, which advises companies about investment.

Angels invested about $26 billion overall last year _ an 11 percent jump from 2005 _ with most of the money going to health care and medical device companies, according to the Center for Venture Research at the University of New Hampshire.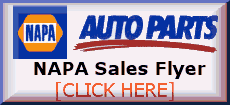 About 51,000 businesses received angel funding last year, a 3 percent increase from 2005, the center found. There are no reliable data on how much of these investments are related to space tourism.

Recognizing the importance for early stage investment, a group of entrepreneurs in May had a soft launch of Space Angels Network, an online community aimed at connecting investors with business leaders.

Space executives post pitches online that can be viewed by potential investors. The Web site doesn't get any commission from deals. About a dozen members have signed up so far and no deals have been made yet. A formal launch is scheduled this fall.

"We want this to be a one-stop shop for early space ventures," said Guillermo Sohnlein, chairman of the International Association of Space Entrepreneurs and one of the site's founders.

Rocket entrepreneur Jim Benson, who is among the newest entrants in the space race, courts investors himself by touting his experience.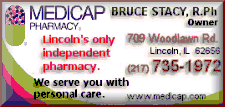 Last year, Benson stepped down from SpaceDev, a rocket company he founded with money he made in the software industry, to form Benson Space Co. to compete with the big guys.

The company has attracted about a dozen angels.

"You're looking for people who share the childhood dream of going to space and who are in the position of providing financial support," he said.

___

On the Net:
[Associated Press; by Alicia Chang]