Red, White & True Mysteries
"The little-known secrets behind the men & women who shaped America"
Niemann's note: Beginning this week, the Invention Mysteries column is now known as Red, White & True Mysteries. Stories will include historical figures such as discoverers, explorers, famous criminals, well-known athletes, actors and other pop culture figures of yesteryear and, of course, some inventors. The style and format of the stories will remain the same.
Former USC football player Marion Morrison becomes national icon
By Paul Niemann

Send a link to a friend
[July 05, 2007] His name was Marion, and he was born in Winterset, Iowa, exactly 100 years ago. I wasn't sure where that was, so I looked it up. Turns out that it is between Missouri and Minnesota. (As for Winterset, it is roughly 30 miles southwest of Des Moines.)
His father, Clyde, was the son of a Civil War veteran. Clyde and Mary had one other son, named Robert, and they were of Irish descent. Marion's family moved to Glendale, Calif., which is "Not too far from the Rio Grande," when he was 11 years old.

His great-nephew, Tommy Morrison, is a professional boxer, who starred in one of the Rocky movies. I think it was "Rocky 16," but I could be mistaken.

Marion's voice was as distinctive as Paul Harvey's, but he wasn't a radio star. No, Marion Morrison was an actor. In fact, his father ran a drugstore that was housed in the same building as a movie theater, and young Marion was allowed to see several movies a week as a boy, for free. This no doubt instilled in him a love of movies.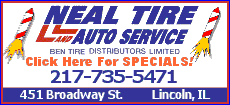 He became one of the most popular actors of all time, and there probably isn't a person in this country who hasn't heard of him. He made more than 175 movies in his 50-year career, which began in the 1920s with silent movies, and some of them are still being shown on TV, more than 30 years after his last movie, in 1976.
He won an athletic scholarship to play football at USC. I don't know what his team's record was when he played, but I do know that his team wasn't one of "The Undefeated." An injury cut short his college football career. Marion was too scared to tell his coach how he injured himself -- it was a bodysurfing accident -- and he lost his scholarship and had to get a job in order to pay for school.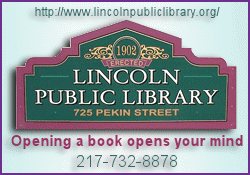 While he was in school in the late 1920s, he worked at a few of the local film studios. He then went to work as a prop man, earning $75 per week.
In 1930 he got his first starring role in a Western movie, "The Big Trail." He went on to become nearly synonymous with Western movies, and he still went by the name of Marion at that point. This first film was a box office failure, but something good came out of it. The director and the studio head gave him his stage name, which is now known all over the world -- and Marion wasn't even at the meeting when they gave him his new name!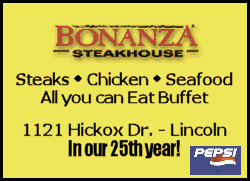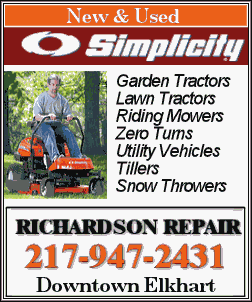 Marion's movies required an occasional "Stagecoach" ride. Since he stood about 6-foot-4 and loved riding horses, you could say that he always stood "Tall in the Saddle." Speaking of horses, his friend James Arness always rode one in the TV show "Gunsmoke." It was Marion Morrison who recommended Arness for the role of Matt Dillon.
Marion became such a star that he even had an airport named after him (in Orange County, Calif.), as well as an elementary school (in Brooklyn, N.Y.) and a trail (in a state park in Washington).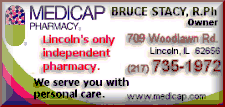 Marion was married three times, all to Hispanic women. He divorced three times, too. He had four daughters and three sons, and these seven kids produced 18 grandchildren.
There are many things for which Marion Morrison is known, but you know him by both his nickname and his stage name: The Duke, John Wayne.
He starred with legendary actresses such as Marlene Dietrich, Katharine Hepburn and Maureen O'Hara. It was O'Hara who once said, "No other description for John Wayne is necessary than this: American."
There's one other thing that you should know about the Duke: His drawl and the way he walked were not natural. The man born as Marion Morrison made them a part of his character after he became John Wayne.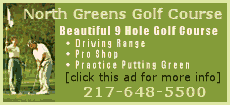 And how did he get the nickname of Duke? That was the name of the dog he had as a child. The dog was known as "Big Duke" while Wayne was known as "Little Duke."
As for all words between quote marks in this story, those were the titles of some of his most popular movies. But you knew that all along, didn't you?
[Text from file received from Paul Niemann]
Paul Niemann may be reached at niemann7@aol.com.
Copyright Paul Niemann 2007
(Other columns)