Fun 4th of July celebration kicks off Lincoln Heritage Days

Send a link to a friend
[July 05, 2007] It began with the kids' parade. Do not underestimate the glory and fun of a parade featuring kids. They passed rolling, walking, being walked or walking a dog, and their attire was possibly unrivaled by the most patriotic political event. Each kid and dog was attired in bold red, white and blue head to foot, including headbands, hats, shoes and socks, and leashes. All manner of transport was incorporated and also decorated to the max in red, white and blue.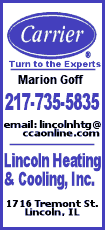 Kids enjoyed afternoon water games at the pool, and in the evening there was a great old-time baseball game, with the city of Lincoln Fire Department beating the Lincoln Rural Fire Department for the second year running. Maybe next year Lincoln Rural will have more time for practice or consider recruiting.

Marcia Greenslate of the Lincoln Park District was happy that the stormy weather that first threatened the day broke and held off all day. The day's activities were well-attended, she said. Seventy-some participated in the morning parade, which was followed by a cooling water fight between the city fire department and kids. "Generally the hose always wins over water balloons, but everybody gets wet," Greenslate said.

The day was wrapped up with another year of impressive fireworks supplied by Steve Vinyard's S and M Fireworks. Several new shells were added, including a rotating red, white and blue.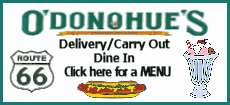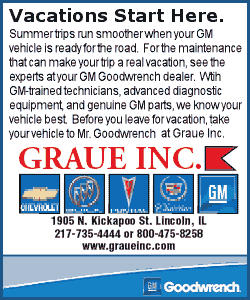 Thursday night's activities take place in Latham Park and focus on the coming Abraham Lincoln Bicentennial in 2009.
5 p.m.
Lincoln Moore and Tony Curcuru perform
6-8 p.m.
Ice cream and cake social

Music by the Corn Pickers

Abraham and Mary Todd Lincoln look-alike contest
The fun continues each day, ending Saturday at midnight.
(See schedule of events.)