'Relay Fever -- Keeping Hope Alive' comes to Minier

Send a link to a friend
[July 10, 2007] MINIER -- The American Cancer Society Relay for Life of Minier will begin at noon Saturday at Minier Park. This overnight event is open to the public. Dust off your bell-bottoms and platform shoes and take a lap with us as we raise money to save lives, provide programs and services for cancer patients and their families, and empower everyone to fight back against cancer!
Key events:
Noon -- Opening ceremony; luminaria sales begin

1 p.m. -- Silent auction opens

1-3 p.m. -- Jill Wilson performs

3 p.m. -- Youth activities

3:45 p.m. -- Youth lap

4-5 p.m. -- Touch of Soul performs

5 p.m. -- Sponsor recognition; survivor celebration and dinner

5-6:30 p.m. -- David Berchtold performs

6 p.m. -- Silent auction closes

6:30-8 p.m. -- SFEA J-108 performs

8 p.m. -- Luminaria sales end

8 p.m. -- "Deal or No Deal"

9 p.m. -- Luminaria ceremony

10 p.m.-5 .m. -- Thunder 'n Lightning DJ

5 a.m. -- Breakfast, awards, closing ceremony
Several entertainers will share their talents with the Relay. Jill Wilson will perform a country music selection, perfected over the last 16 years in Nashville and local clubs and events. Touch of Soul will feature a wide range of musical genres in the quartet's unique "classic soul" style. Minier's own guitarist and vocalist Dave Berchtold will perform during and following the survivor celebrations. SFEA J-108, a 12-member jazz vocal group from State Farm, will perform selections ranging in history from the 1920s to the 1960s. Thunder 'n Lightning DJs Jim and Lesa Culver will keep the action going until the sun comes up on Sunday morning!
Area youth are invited to participate in games and activities beginning at 3 p.m. Along with having fun, kids will learn about healthy choices to prevent cancer. The youth will then take a special lap around the walking track at 3:45 p.m.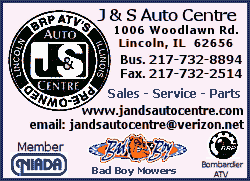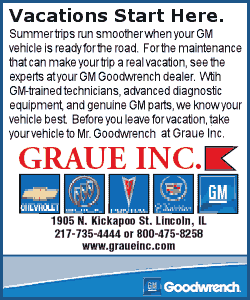 Cancer survivors will be honored at 5 p.m. with a ceremony and lap around the walking track. They will then be served a complimentary dinner. Survivors can check in any time after 2 in the afternoon.
Relay participants and the public are invited to play "Deal or No Deal" at 8 p.m. This fun game is a spinoff of the popular game show and will be hosted by "Howie Mandel," portrayed by central Illinois actor Rich Debarba. Contestants can possibly win $25 for making the best choices in this game of luck.
Relay teams will sell food and other items on-site. A silent auction and children's store will be open from 1 to 6 p.m. Items in the silent auction have been donated by members of the teams and community members. New this year is an option in which an auction item can be purchased immediately for its "buy now" price.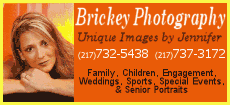 The luminaria ceremony will be at 9 p.m. This ceremony recognizes cancer survivors and those lost to the disease whose names are written on luminaria bags. Candles within the bags are then lit and provide a lighted path for the participants as they walk throughout the night.
For more information, including directions to the event, go to www.acsevents.org/relay/IL/Minier or call Meridith at 392-2469 or Laurie at 1-800-ACS-2345.
[Text from news release received from Relay for Life of Minier]