Gov. Blagojevich, victims' families, advocates urge lawmakers in Springfield to take action against assault weapons
Governor will call special session so lawmakers can consider and pass ban on large-capacity ammunition clips

Send a link to a friend
[July 10, 2007] CHICAGO -- Gov. Rod R. Blagojevich joined the families of gun violence victims, legislators, the Illinois Campaign to Prevent Gun Violence and other gun safety advocates Monday to call on the Illinois General Assembly to pass a ban on the high-capacity ammunition clips that are needed to operate assault weapons and make semiautomatic handguns more deadly. At a press conference in front of the emergency room at Children's Memorial Hospital in Chicago, the governor urged the House of Representatives to support Senate Bill 1007, which would ban the delivery, sale, purchase or possession of ammunition clips that can hold more than 10 rounds of ammunition. The governor also announced that he will call a special session so lawmakers can consider and pass the bill. The Illinois Senate already approved the legislation in May.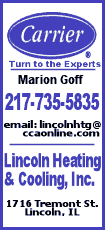 "These clips allow a shooter to fire up to 100 rounds without reloading. A real sportsman has no use for that kind of deadly force. Instead, we've seen time and time again that criminals are the ones who use high-capacity ammunition, and innocent bystanders and law enforcement officers end up paying the price. Banning high-capacity clips would have the effect of banning the use of assault weapons in Illinois. The Illinois Senate has already passed the legislation; this week the House should do the same," Blagojevich said. "As the families standing here with me today can attest, ignoring the problem comes at a devastating cost. We still have time this year to take action and make our communities safer."

Senate Bill 1007, co-sponsored by state Sen. Dan Kotowski and state Rep. Harry Osterman, will outlaw the sale or use of large-capacity ammunition-feeding devices for unauthorized purposes. If passed, Illinois would join six other states (California, Hawaii, Maryland, Massachusetts, New Jersey and New York) that currently ban high-capacity feeding devices.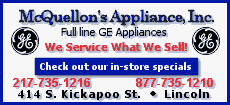 The bill will also apply to dangerous semiautomatic handguns, like one of the weapons used in the Virginia Tech tragedy, which enabled the shooter to fire 15 rounds of ammunition without reloading. Using that gun, the shooter fired at least 174 rounds in nine minutes, killing 30 people and wounding many more.
Peace officers, prison guards and members of the armed services are exempt from the ban. Additionally, hunters and sportsmen will be allowed to continue to use these clips while they are participating in their sport.
According to the Brady Campaign, over 1,100 people died from gun violence in Illinois in 2006 -- more than three people each day. Eighty-two percent of Chicago murders in 2006 involved a firearm.
Families who have lost loved ones to assault weapon fire stood with the governor Monday to advocate for Senate Bill 1007. On March 3, 2006, stray bullets from an AK-47 killed Starkesia Reed in her own home as she was getting ready for school. Her mother stood with the governor, along with Gail Rice, who lost her brother, a law enforcement officer, in the line of duty.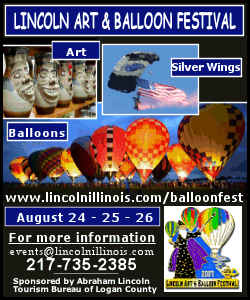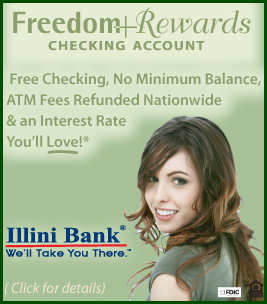 "My beautiful, young, gifted daughter was just waiting inside her home for a school bus when gunfire from an AK-47 a block away came through the walls of our home and took her young, innocent and promising life away. No gun with that much firepower should be available on the streets," said Denise Reed.
"My brother Bruce was a police officer killed in the line of duty with an assault weapon," said Gail Rice. "He was one of the 20 percent of all law enforcement deaths nationally each year from assault weapons. Law enforcement is on the front lines -- they are the ones whose lives are on the line every day. We cannot keep putting them in danger with superior firepower being wielded against them."

"Victims who know how painful it is to lose a family member in this brutal way will strongly support this step forward in gun violence prevention. The public has spoken loud and clear on this issue. We need to get these deadly weapons out of civilian hands in Illinois," said Jennifer Bishop of the Brady Campaign to Prevent Gun Violence.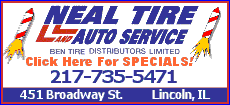 In 2004, the president and Congress allowed the federal assault weapons ban to expire; since 2004, police across the U.S. have reported an increased presence of these weapons on the streets, according to the Illinois Campaign to Prevent Gun Violence. Large-capacity magazine clips are designed with military features to allow rapid and accurate spray firing of 20, 50 or even 100 rounds without reloading. By banning the large-capacity magazine clips, Illinois would decrease the lethality of assault weapons and other guns that use this ammunition.
Recent public opinion polls show wide support for tougher gun laws. According to a 2007 survey by the Illinois Campaign to Prevent Gun Violence, eight of 10 Illinois voters favor a ban on assault weapons. And in November 2006, more than 85 percent of Cook County voters supported a referendum calling for a statewide ban on assault weapons.
"All of law enforcement would benefit by a ban on assault weapons," said Illinois State Police Director Larry G. Trent. "The Illinois State Police support the governor's effort to enhance the safety of the citizens of Illinois and those officers who risk their lives on a daily basis. Knowing an individual cannot purchase or carry an assault weapon in the state of Illinois would be a benefit to us all."
[Text from file received from the Illinois Office of Communication and Information]