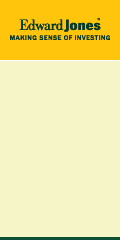 The survey includes questions about training, current working conditions, continuing education and teaching opportunities. The Illinois Center for Nursing, part of the Illinois Department of Financial and Professional Regulation, has been charged with developing short- and long-term strategies to reduce the current and projected shortage of nurses.

"If we don't find ways to recruit more nurses in Illinois, it could reduce our access to quality health care," said Department of Financial and Professional Regulation Secretary Dean Martinez. "Governor Blagojevich gave us a great resource to tackle this issue head-on when he signed groundbreaking legislation less than a year ago that created the Nursing Center. The information we collect will be used to develop a strategic plan to significantly reduce the nursing shortage in Illinois."

Surveys were mailed on June 25 and are due by July 17. Nurses have the option of completing the 20-minute survey on paper and returning it in an enclosed envelope or taking the survey online. Because the survey was mailed to a representative sampling of licensed practical nurses, registered nurses and advanced practice nurses, it is particularly important that those who received a survey questionnaire complete the form and return it as soon as possible.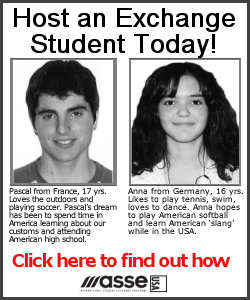 "We know that Illinois trains and recruits some of the country's best nurses. What we don't know, and hope to learn from this survey, is whether those nurses are satisfied with their working conditions, salaries and ongoing educational opportunities," said Daniel E. Bluthardt, director of the Division of Professional Regulation. "We hope the information we gain from this survey will give the Nursing Center board the tools it needs to keep nurses working in Illinois and add nurse educators to increase the number of nursing programs in the state."
In addition to authorizing this formal survey, the center undertook an informal survey of nursing education programs to determine whether sufficient faculty and resources would be available should the board begin aggressively recruiting nursing students. It found that some regions of the state have long waiting lists for entry into programs. The board has begun working with schools across the state to make sure that students interested in beginning a career in nursing have the information they need to select an appropriate program.
The 11-member board, appointed by Blagojevich, represents the diversity of the Illinois health care community and includes members from every region of the state. The center is responsible for assessing the current supply and demand for nurses in Illinois and developing a strategic plan to ensure that the state can train, recruit and retain nurses. The board will also work with state, regional and local businesses and governments to provide support for programs to expand opportunities for nurses in Illinois.
Early in his administration, Blagojevich reviewed the state of health care in Illinois and found that the number of potential caregivers, including nurses, is projected to decrease 4.2 percent between 2000 and 2020, while the number of those who need care is projected to increase by 31 percent.
The governor made a commitment in his 2005 State of the State speech to address the shortage of health care workers through his Critical Skills Shortage Initiative. Approximately $10 million is being invested statewide to ensure that every region of the state has a well-trained and equipped work force in the health care industry. Local Workforce Investment boards, area employers, economic development professionals, educators and service providers are developing individualized strategies to get more health care professionals into the work force. That innovative approach to expanding training opportunities is being replicated by Indiana.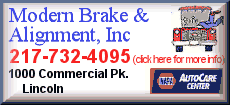 In Illinois, the results of the governor's initiative are starting to be realized:
Peoria's Workforce Development Department
has enrolled over 100 students in allied health and nursing education programs. All 15 of the students who have graduated from that program are working in health-related careers. One student was a certified nurse assistant when she first came to Workforce Network. Based on her current education, she was limited as to the type of job she could obtain within the health care field. Her career goal was to be a registered nurse, but she could reach that goal only with the help of the network. In May 2006, she received her registered nurse pin as a graduate of OSF St. Francis College of Nursing and is now working at OSF Medical Center as a nurse in the Fourth Surgical Department.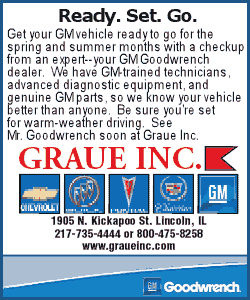 In Rock Island, the Partners in Job Training and Placement provided 77 students with financial and placement assistance. Seventeen students have graduated with associate degrees in nursing and other allied health care professions.

A Chicago-based program provides concentrated assistance to Spanish-speaking students. The Instituto del Progreso Latino established the Carreras en Salud, a career pathways curriculum bridging bilingual students with positions as certified nursing assistants and licensed practical nurses. Thirty students have completed the program and are now working in nursing positions. Almost 300 students are enrolled in the Carreras en Salud curriculum.
Several programs have announced expansions of their health care education programs. Saint Anthony College of Nursing in Rockford announced in February that it would be creating a master's degree program for nursing. Northern Illinois University is expanding opportunities in Chicago's northwest suburbs by partnering with suburban Harper College to earn credit for nursing course work and general education before applying to NIU to complete the four-year program leading to a bachelor's degree in nursing. Western Illinois University has also announced it is exploring the possibility of offering a baccalaureate nursing program.
The legislation that created the Illinois Nursing Center will also help Illinois address the projected shortage of nurses by providing scholarships for nurse educators willing to commit to teaching in Illinois. The law also creates the Illinois Nurse Educator Loan Repayment Program through the Illinois Student Assistance Commission. The program will allow current nurse educators to receive $5,000 in student loan forgiveness a year, for up to four years. The program is expected to be up and running next year.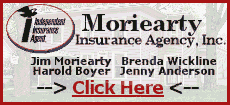 Since 2003, Blagojevich has taken a broad array of actions to deal with the nursing shortage and improve the working conditions for Illinois nurses. They include:

Also included in the fiscal 2007 budget was a significant investment in technology and personnel to reduce the waiting time for nurses and other licensed professionals to obtain new licenses or renew current licenses. The Illinois Department of Financial and Professional Regulation has implemented the new licensing system in its Division of Professional Regulation, which issues more than 900,000 of the department's 1.2 million professional licenses. The new initiative reduces application processing time for professional licenses from the four to19 weeks it took last year to just one to four weeks -- an improvement of more than 400 percent. The initiative costs $1.5 million annually.

Enhancing the Nursing Education Scholarship Program --

The Nursing Education Scholarship Program became more effective when additional funding was included in the reauthorization of the Nursing Practice Act, signed by Blagojevich in 2004. The act increased the percentage of license fees that are transferred into the scholarship program. In 2006, there was $1.2 million -- an increase of $450,000 -- to provide approximately 150 students with financial assistance to pursue an associate degree in nursing, an associate degree in applied sciences in nursing, a hospital-based diploma in nursing, a baccalaureate degree in nursing, a graduate degree in nursing or a certificate in practical nursing.

Keeping nurses in Illinois --

A new law enables advanced practice nurses to be licensed in more than one specialty without having multiple graduate degrees as long as the nurses have the educational and clinical experience to be nationally certified. This encourages highly trained advanced practice nurses to stay in Illinois by making it easier for them to advance in their careers.

Establishing a first-in-the-nation externship program --

Nurses who are licensed under the laws of another state or territory of the U.S., primarily from Puerto Rico, who wish to practice in Illinois and are preparing to take the National Council Licensure Examination, are now allowed to work under the direct supervision of a registered professional nurse licensed in Illinois while they are enrolled in a course that prepares them for the licensure exam and acclimates them to nursing and health care delivery in our state. This increases diversity within the nursing profession and prepares nurses educated in a U.S. territory for practice in Illinois.

[Text from Illinois Department of Financial and Professional Regulation news release received from the Illinois Office of Communication and Information]