"I looked over and saw her holding her neck, motioning for me to come to her," Tom Adams recalled Wednesday as Emily was being prepared for surgery at Arkansas Children's Hospital. "And I went to her, didn't know what had happened, didn't even remember hitting no rock or nothing.
"I jumped off the lawn mower and went over and she more or less just collapsed in my arms."
The teen clutched her throat as blood dribbled from a cut on her chin. Her father scooped her up, carried her inside and eventually got her into an ambulance that took her to the Randolph County Medical Center.
"At the time, she wasn't breathing, she had really stopped breathing," Tom Adams said. "I thought she was just hyperventilating, and I told her to just breathe."
What the family didn't know then was that the impact of the rock fractured Emily's larynx, making it nearly impossible for the teen to speak or breathe.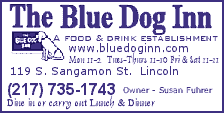 Initially, hospital workers thought Emily's throat was just swollen. But after a worker called Arkansas Children's Hospital to discuss Emily's case, medical staff decided to life-flight the teen to Little Rock.
There, she underwent a six-hour surgery and received a tracheotomy, where a tube is inserted in the throat to help with breathing.
More than three weeks later, Emily was back in Little Rock on Wednesday -- her 14th birthday -- for another surgery. This time, doctors planned a microlaryngoscopy -- surgery on the vocal cords.