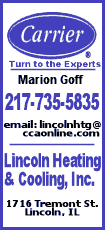 The story of Broadwell begins with James Latham, who, after settling at Elkhart Hill, made the first government land entry in what is now Broadwell Township, in 1825.

The coming of the railroad to Logan County made Broadwell more than just a few settlers. In 1856 the town of Broadwell was laid out as a grain station on the Alton & Sangamon Railroad (now part of the Gulf, Mobile and Ohio Railroad). A lot of things have changed since then, but the continued strength of the community lives on.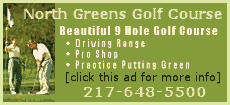 When the Pig Hip Restaurant originally opened in Broadwell in 1937, it was actually named the Harbor Inn. The Pig Hip ham sandwich, served with a secret sauce of owner Ernie Edwards' making, became an instant hit. In 1990 the restaurant was turned into a museum, and Ernie still enjoyed showing off the Route 66 memorabilia. Tragically, the museum was recently destroyed by fire. Luckily, no one was harmed in the blaze, though many of the Route 66 items were lost.
As for the sesquicentennial events, the festivities will be at the Route 66 Park in Broadwell (the Pig Hip site). The feature ceremony will be on Sunday at 2 p.m. at the park. Presentations will be made to the village president, Warren Bradley, and village trustees, as well as Ernie Edwards. Speakers for the event will be state Sen. Larry Bomke, state Rep. Rich Brauer and Patty Ambrose from the Illinois Route 66 Heritage Project. Come share Ernie's 40-pound birthday cake and the Pig Hip sandwiches he's whipping up for the occasion.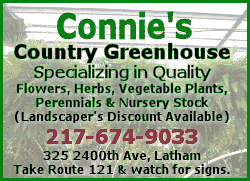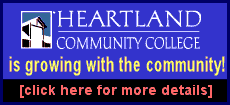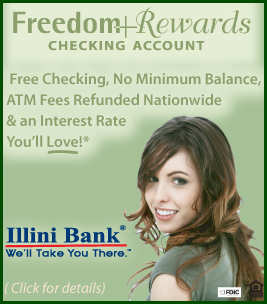 From 8 a.m. to 4 p.m. on Saturday and Sunday there will be townwide garage sales, as well as the Logan County Route 66 Garage Sale featuring several vendors at the Route 66 Park.
The Route 66 Association will be cruising through Broadwell around 4 p.m. on Saturday with their "I Heard Tell" tour.
The Broadwell Christian Church will have an open house both days from 8 a.m. to 4 p.m. This historic church has been in Broadwell since the town's inception 150 years ago, and there's more information in a booklet available at the church. Throughout the weekend, the church will collect items (nonperishables only) for their food pantry. Sunday morning the church will host Sunday school at 9, followed by a 10 o'clock worship service. Dan Wagner will be leading the congregation. On Sunday evening at 6:30 there will be a hymn sing along with gospel pianist Marcy Brooks. Come and enjoy singing all the old hymns in a grand old church.
For more information, contact the Abraham Lincoln Tourism Bureau of Logan County at 217-732-8687 or visit www.abe66.com.
[Text from news release received from Abraham Lincoln Tourism Bureau of Logan County]