"We don't really have much choice," said Lewis, who competes in a pizza-heavy city that's the corporate home of large chains. The size of his price boost was still being hashed out. "It's won't be a huge increase, but there will be an increase."
Like Lewis, pizza makers around the nation _ from family-run pizzerias to national delivery chains _ are feeling the pinch from escalating costs for an essential ingredient in a hotly competitive, $30 billion-plus industry.
Block cheddar cheese _ the benchmark for mozzarella and other cheeses _ reached $2.08 a pound Thursday on the Chicago Mercantile Exchange, up 78 percent from $1.17 a pound a year ago. Industry observers attribute the price surge to strong demand and higher production prices _ from the cost of milk to the cost for dairy farmers to feed their herds.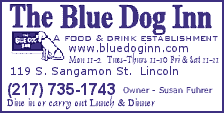 Some big pizza chains, which use mountains of cheese, already have responded.
Both Pizza Hut and Papa John's International Inc. have raised the price of their cheese-only pizzas to the same amount as one-topping pizzas at company-owned stores.
The higher cheese prices have exacerbated pressure companies already face from higher wages and fuel costs, said Chris Sternberg, spokesman for Louisville-based Papa John's.
Papa John's uses about 100 million pounds of cheese each year, and the cheese typically makes up 35 percent to 40 percent of the food cost in making a pizza, he said.
And cheese-only pies cost the company more, requiring an extra cup of cheese, he said.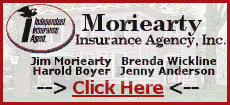 "So the customer is getting something of extra value for the price," he said.
Pizza prices at Papa John's restaurants vary by location. At a downtown Louisville store, customers were paying $12.58 for a large cheese pizza that used to be $10.99. Customers had the option of adding an ingredient, such as pepperoni, at no additional cost.
Papa John's locked in cheese prices at a "reasonable level" through the third quarter, but cheese costs went up enough to prompt the higher price for a cheese pie, Sternberg said.
Dallas-based Pizza Hut, part of fast-food giant Yum Brands Inc., which is headquartered in Louisville, goes through 300 million pounds of cheese each year, spokesman Chris Fuller said. The chain's cheese-only pizza has 50 percent more cheese than a one-topping pie.
At Domino's Pizza Inc., spokeswoman Lynn Liddle said the Ann Arbor, Mich.-based delivery chain has seen plenty of ups and downs in the cheese market over the years. For the most part, she said, the chain has "managed to work around these peaks and valleys." But if the price of cheese and other items continues to rise, Domino's will have to boost its prices, she said.