FTS said an unknown number of the tires it sold were made without a safety feature, called a gum strip, which helps bind the belts of a tire to each other, the company said in a filing to the National Highway Traffic Safety Administration. Some of the tires had a gum strip about half the 0.6 millimeter width that FTS expected, it said.
Heather Hopkins, a spokeswoman for NHTSA, said its enforcement officials spoke to FTS on Monday to "let them know we want a full tire recall to take place."
"It is FTS' responsibility to do this," Hopkins said.
FTS failed to add a "remedy" in its June 11 filing, which is essentially a description of how a company will notify customers and provide proper consumer compensation, Hopkins said.
FTS attorney Lawrence N. Lavigne said the tires appear to meet federal standards but could still pose a risk to motorists.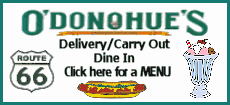 "FTS, at great expense, investigated this," Lavigne said. The company, which has about a half-dozen employees, doesn't have the money to pay for a recall, he said.
FTS does not have a warehouse. It has tires shipped directly to distributors, who in turn send them to retail outlets, Lavigne said.
FTS said it believes other importers also sold such tires made by Hangzhou Zhongce. The Chinese company has failed to provide information that would allow FTS to determine exactly how many tires, and which batches, have the problem, Lavigne said.
According to the filing, the Hangzhou tires at issue were sold under at least four brand names -- Westlake, Compass, Telluride and YKS -- in these sizes: LT235/75R-15; LT225/75R-16; LT235/85R-16; LT245/75R-16; LT265/75R-16; and LT3X10.5-15.
FTS on May 31 sued Hangzhou in U.S. District Court in Newark, charging that its tests found that the tires may fail earlier than those originally provided by Hangzhou, and that a recall would put FTS out of business. The lawsuit seeks unspecified monetary damages and an injunction that would bar Hangzhou products from being imported.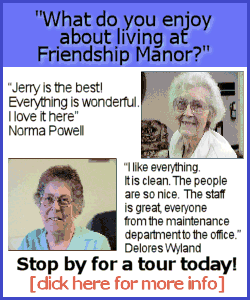 The lawsuit was reported Monday by The Wall Street Journal.

A Hangzhou Zhongce spokesman contacted by The Associated Press in China said he could not immediately comment. A Hangzhou official reached by the Journal said: "We are aware of this matter, and we are now in the process of responding to the lawsuit. Production and sales at our company remain normal."

FTS said it became concerned about Hangzhou tires in October 2005 amid an increase in warranty claims and began talks with the Chinese company, and then commissioned its own tests.

FTS was sued in Philadelphia on May 4 by the families of two men killed when a van they were riding in crashed last year. Also suing are the driver and passenger in the van, which the lawsuits claim had Hangzhou tires.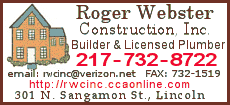 The nation's largest recall involved 14.7 million Firestone tires in 2000, said Sean Kane, president of Safety Research & Strategies, a consumer group. "I wouldn't expect this to rise to that number," he said.

FTS, in its filing, said it sold Hangzhou tires to these distributors: Tireco, in Compton, Calif.; Strategic Import Supply, in Wayzata, Minn.; Omni United USA Inc., in Jacksonville, Fla.; Orteck International Inc., in Gaithersburg, Md.; K&D Tire Wholesalers LLC, in Carlsbad, Calif.; and Robinson Tire, in Laurel, Miss.

___

On the Net:
Associated Press writer Matthew Verrinder in Trenton contributed to this report.