"This is a 'fan club' everyone should join," the lieutenant governor said at a Springfield news conference at the home of a recipient of one of the fans. "We are hoping the funds donated can be matched with individual and corporate donations to bring some precious relief to our neighbors who may be sweltering behind closed doors. Let's heed the lessons learned from Illinois' killer heat wave 11 years ago when more than 700 people died from heat-related illness."

Quinn announced a $10,000 grant from the Office of the Lieutenant Governor to the Illinois Community Action Association to help provide free fans to senior citizens and people with disabilities in downstate Illinois communities. He also appealed to Illinois residents to donate to the Illinois Fan Club and to take time to check in on elderly family members and neighbors.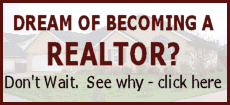 CIEDC's executive director, Angela Stoltzenburg, said, "Our share of the resources is only $625, but we are hoping this will be an opportunity for businesses and individuals to also make a donation to us so we can provide this much-needed service to the community." Anyone who wishes to make a local donation can contact Kelly Comerford at 217-732-2159, ext. 241.
Quinn echoed these sentiments. "The $10,000 grant is seed money from the Governor's Rural Affairs Council to enable ICAA to get the Illinois Fan Club program up and running," he said. "My hope is that the grant can be used by local Community Action agencies to leverage corporate and individual donations as well as donations of fans for distribution through Community Action agencies throughout the state." Eligibility will be based on financial and health needs.
"Following the lieutenant governor's lead, we will also be receiving $10,000 from the Illinois Department of Healthcare and Family Services, for a total of $20,000," said John Colgan, vice president of the Illinois Community Action Association. "We hope these two donations will trigger additional contributions from people all over the state of Illinois."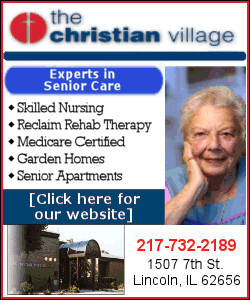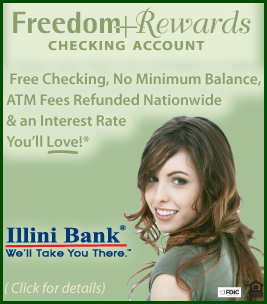 Rick Campbell, director of energy programs at CIEDC, said, "As the local agency providing energy assistance to those in need, we are very pleased to be part of this partnership. We understand the need, and we are always eager to help our local community."
In 1995, more than 700 died during one of our nation's worst heat waves. With a 126-degree heat index on July 13, 1995, power outages affected tens of thousands. Many of the victims were senior citizens who had no fans or anyone to look in on them during the heat wave. A landmark analysis of the tragedy -- "Heat Wave: A Social Autopsy of Disaster in Chicago," by Eric Klinenberg -- found that a decline in social and family networks was a major cause of the disaster.
"This summer we've already experienced several days over the 90-degree mark here in Illinois, and the dog days of summer are yet to come," Quinn said. "Join the Illinois Fan Club, and a grateful senior citizen will become a member of your fan club. The Illinois Fan Club exemplifies the good-neighbor spirit needed to prevent suffering during these brutal summer months. No elderly person should be sitting alone in a suffocating room without a fan and a good neighbor who drops by every day."
For more information about the Illinois Fan Club, call CIEDC at 217-732-2159, ext. 241. The number of the fans is very limited, but they are available to eligible individuals in Logan, Mason, Menard, Piatt and DeWitt counties.
[Text from file received from Central Illinois Economic Development Corp.]