I tried out the system for a few weeks, and found it worked well. For those who have poor reception in their homes and would like to drop their landline, T-Mobile HotSpot AtHome appears be a good choice. For others, I'm not sure the extra cost is worth it, particularly since T-Mobile's long-term pricing isn't clear.
This isn't like having a cell phone that also happens to work as a cordless phone. You have the same number, whether you're on Wi-Fi or cellular. And in an engineering feat, the new phones will hand over calls that are already in progress from Wi-Fi to the cellular network if you leave the hotspot, so you can start a call at home and then keep talking as you walk out.
Even Apple Inc.'s much vaunted iPhone, launching on Friday, doesn't do that, even though it has built-in Wi-Fi, providing a great opportunity to take the presumably proud new owners down a notch. ("So how much did your iPhone cost again? And it can't do seamless handover between Wi-Fi and cellular?")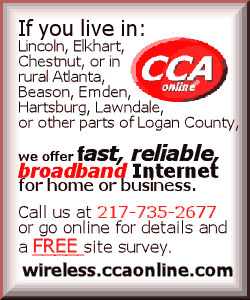 T-Mobile's phones also automatically connect to the company's 8,500 commercial hotspots in the U.S., including many Starbucks locations.
The technology behind the service is known as UMA, or Unlicensed Mobile Access, and has broad support among cell-phone manufacturers, so we can expect to see more of it. European carriers are already using it. T-Mobile is the first major U.S. carrier to get on board, after trying it out in the Seattle area since October. Cincinnati Bell launched a similar service last month.
I tested the cellular-to-Wi-Fi handover a dozen times, and now and then noticed a momentary audio drop-off. One call was apparently dropped at handover, but it seems acceptable to have that happen occasionally.
There was no noticeable difference in sound quality between the two wireless technologies, an impressive result considering the often spotty audio yielded by other services that use broadband connections for phone calls. UMA is clearly quite different from standard Voice over Internet Protocol, or VoIP.
The new phones, the Nokia 6086 and Samsung t409, cost $50 with a two-year contract and a calling plan that costs at least $40 month (but remember that taxes and other fees bring the actual cost closer to $50). They're unremarkable camera phones. I tested the Nokia, which was solid, but has rather poor audio quality overall.
Unlimited free calling on Wi-Fi then costs an extra $10 a month for a single line, or $20 for a family plan with up to five lines. Those are, however, promotional offers. The regular price for each plan is $10 higher. The company hasn't said how long the promotional offers will extend, but if you sign up at the lower price, you get to keep it.
The phones will connect to any Wi-Fi router, but for your home, T-Mobile recommends either of two routers it's providing for free, after a $50 rebate. The one I tested was a modification of the Linksys WRT54G. That's a popular model, but setup was a hassle, as it usually is for routers, with a misleading manual and installation software that didn't work.