Deadlines for entering Illinois State Fair contests approaching
Send a link to a friend
Premium books for the events are available and can be accessed online
[June 27, 2007] SPRINGFIELD -- Time is running out to enter the more than 8,700 competitive events at the 2007 Illinois State Fair. Contests range from the longest ponytail to Illinois' prize pumpkin, and everyone who qualifies is invited to compete. Premium books, which explain all contest rules and regulations, can be obtained by calling the state fair office or visiting www.illinoisstatefair.info.
Seven premium books are available: Livestock, Junior Department, Western Horse Show, Society Horse Show, Special Events & Twilight Parade, Miniature Horse Show, and a General Book.

The Livestock Premium Book contains specific information about livestock entries and the divisions and classing of animals. Livestock competitions include beef cattle, dairy cattle, draft horses, llamas, goats, sheep, swine, poultry and rabbits, as well as the popular husband- and hog-calling contests, which will return this year to the first Sunday of the fair. The Junior Department book includes the following livestock divisions: beef and dairy cattle, goats, sheep, swine, poultry, rabbits, and meat goats.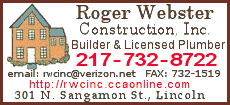 Premium books for the Western Horse Show, which concludes June 30, the Junior Horse Show July 10-15 and the Society Horse Show, which runs Aug. 7-18, outline divisions between horses and riding styles.
The Special Events & Twilight Parade Premium Book sets guidelines for entries in the Twilight Parade and other fair competitions, including the diaper derby contest, the baby picture contest and the marching band competition.
Listed below are Illinois State Fair competitions and their respective entry deadlines:
Livestock
Open Livestock -- July 1
Open Rabbits & Poultry -- July 10
Junior Livestock -- July 1
(Junior Livestock entries must be submitted to the exhibitors' county Extension office by that office's deadline.)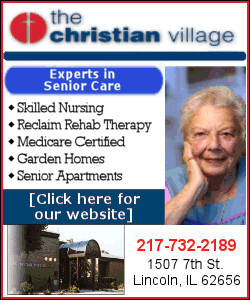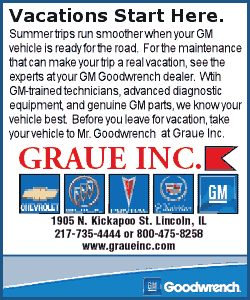 General Show
Ag Products -- July 15

All culinary contests not otherwise listed -- July 15

Amateur Art -- July 15

Amateur Talent – July 31

Bee Culture (Professional) -- Aug. 11

Bee Culture (Open) -- Until judging begins

Boccie Ball -- Aug. 17

Blue Ribbon Culinary -- June 8

Christmas Trees -- July 15

Culinary -- July 15

Dairy Products -- Aug. 8

Floriculture -- Aug. 1

Gladiolus -- Aug. 1

Hobbies -- July15

Horseshoe Pitching -- Aug. 11

Hosta -- Aug. 18

Junior Culinary -- July 15

Junior Hobbies -- July 15

Junior Textiles -- July 15

Rose Show -- Aug. 15

Twilight Parade -- July 14
For a hard copy of a premium book, contact Durinda Kirby at 217-782-0786. CDs of the books will be distributed to county Extension offices and agriculture science instructors with the help of state FFA and 4-H members.
The 2007 Illinois State Fair runs Aug. 10-19.
[Text from Illinois State Fair news release received from the Illinois Office of Communication and Information]