So here's a memento mori for Apple, listing some of its greatest misses:
The iTunes phone, 2005 -- It's easy to forget that the iPhone isn't Apple's first venture into the cell-phone business. Motorola Inc. launched the ROKR in late 2005 in partnership with Apple. As a phone, it was decent if unexciting, but as a music player, it fell far short of the iPod. It would hold only 100 songs, and transferring them from the computer was a slow process. It was also criticized for not enabling music downloads over the cellular network, a limitation that will also apply to the iPhone. Some even called the ROKR "the iPhone."

The Newton, 1993 -- The iPhone is a slab with a few buttons, mainly controlled through a touch screen. That pretty much also describes the Newton, a personal organizer that was hailed a revolutionary when it came out. "Well before its time" better describes it. Text was entered by writing on the screen with a stylus, but the Newton was quite poor at interpreting it.



Palm Inc. later got the concept of a stylus-based handheld organizer to work by creating a special alphabet and making the device more pocketable. But in recent years, Palm has moved away from emphasizing the stylus in favor of built-in keyboards (as on its Treo smart phone).

The iPhone will rely on an on-screen keyboard for text entry, rather than a stylus and handwriting recognition. It remains to be seen whether users will take to typing on a screen that provides no tactile feedback.

Microsoft's software for Ultra-Mobile PC tablets, which launched last year from a variety of manufacturers, provides a touch-screen keyboard, but Samsung evidently didn't think that was enough. In the second version of its UMPC, it included a small Treo-like hardware keyboard next to the screen.

The Cube, 2000 -- This small desktop computer was beautifully encased in a cube of clear plastic. It won design awards but was a flop in stores because of its high price. Speaking of which, the iPhone will start at $499.

However, the Cube didn't work differently from other Macintosh computers, it just looked different. People weren't willing to pay a premium for the design alone. The iPhone will both look and work differently from other phones, so the higher price may well be justified.

The Cube idea lives on in the Mac Mini, a rather more successful but less eye-catching small Mac.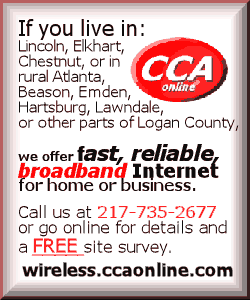 EWorld, 1994 -- This was Apple's attempt to create an alternative to America Online, then a pre-World Wide Web Internet service with bulletin boards and e-mail.

EWorld was easy to use and had an appealing interface, but closed after just two years, killed by its exclusivity -- it was open only to Macintosh users -- and a lack of marketing. Today's Apple certainly doesn't stint on marketing, and while it clearly favors the Macintosh, its iPod, the iPhone and some of its software work on Windows PC.

The one-button mouse, 1983 -- There's not much to criticize about this design decision at the time it was made. Mice were new and Apple made an informed choice to use only one button for maximum ease of use. With only one button to push, there was no confusion.

But Microsoft Corp.'s Windows operating system showed that two buttons were useful and manageable, and Apple's one-button regime started to become a liability in the '90s, at least when it came to winning over Windows users. Despite this, Apple held out till 2005 before introducing a mouse that could sense right and left clicks. Simplicity is great, but sometimes, less really is less.
The iMac, 1998 -- The iMac was by no means a miss. It was a great success, helping Apple recover some lost market share in the computer business. It demonstrated that Apple could get ahead with products that are both functional and look great.

But when was the last time you were excited about an iMac? The craze faded pretty fast, and the iMac's greatest legacy may be the initial "i," now associated mainly with the iPod, and a few landfills worth of peripherals in translucent plastic, which the iMac made obligatory for a while.
In 10 years, will the iPod be remembered mainly as the ancestor of the iPhone? Or will it be the iPhone that's remembered only as a brilliant but short-lived inspiration, like the Newton? Nobody can say.

In consumer electronics, a decade is a lifetime, and everyone is mortal.
[Associated Press; article by Peter Svensson, AP technology writer]