The girl, Badour Shaker, died this month while undergoing the procedure in an illegal clinic in the southern town of Maghagh. Her mother, Zeniab Abdel Ghani, told the Al-Masry Al-Youm newspaper that she paid about $9 to a female physician to perform the procedure.
The mother also told the paper the doctor tried to bribe her to withdraw a lawsuit accusing the physician of murdering her daughter, in return for $3,000, but she refused.
A forensic inquiry into the case showed the girl's death was caused by an anesthesia overdose.
The case sparked widespread condemnation of female circumcision, or genital mutilation, and was closely followed in Egyptian newspapers, which also reported the girl had passed out sweets to pupils in her class earlier on the day of her death, to celebrate her good grades.
It also evoked memories of a 1995 CNN television documentary depicting a barber circumcising a 10-year-old girl in a Cairo slum.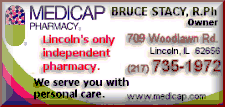 On Thursday, the Egyptian Health Ministry issued a decree stating that it is "prohibited for any doctors, nurses, or any other person to carry out any cut of, flattening or modification of any natural part of the female reproductive system, either in government hospitals, nongovernment hospitals or any other places."
It warned that violators would be punished, but did not specify the penalty. The ban is not as enforceable as a law, which requires passage in the national legislature.
Female genital mutilation usually involves the removal of the clitoris and other parts of female genitalia. Those who practice it say it tames a girl's sexual desire and maintains her honor.
It is practiced by Muslims and Christians alike, deeply rooted in the Nile Valley region and parts of sub-Saharan African, and is also done in Yemen and Oman.
The ban by the Health Ministry marks a return to a 1950s government order prohibiting hospitals and doctors from carrying out the procedure.