March 15: Rezoning hearing at 7 p.m.

March 27: Public hearing to annex the property into Lincoln. Hearing before the regularly scheduled council meeting at 7 p.m.

April 2: Rezoning and annexation request will come before the council to vote on.
City attorney Bill Bates said that he and other officials for the city have been asked to and have attended meetings with the hospital in this planning process. The property probably will not have been purchased yet when it comes to a vote, and the agreements would be made contingent on purchase by the hospital.
The plans include asking for a three-legged, signalized intersection on Business 55 between Fifth Street Road and Woodlawn Road. The estimated cost on that is $1,255,700. They have contacted the Illinois Department of Transportation, and plans are in process on this already, he said. Alderman Buzz Busby said that there would also be sanitary and storm system requests as their plans progress.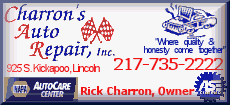 *
Alderman Benny Huskins observed that the Finance and Policy and Procedures Committee is composed of one alderman from each ward and that with the resignation of Alderman Whittaker, Ward 3 is not represented.
Mayor Davis appointed the other Ward 3 alderman, Jonie Tibbs, to take his place. Her service begins immediately on the committee with Verl Prather, chair; Derrick Crane, vice chair; Busby; and Melody Anderson.
*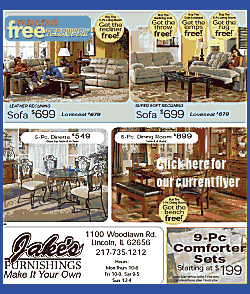 Other meetings scheduled:
Finance and fire committees will meet on March 5 at 6:30 p.m. At that time the committees will discuss the need to replace one or two firetrucks. A firetruck loan is being considered, according to Crane, who chairs the fire committee. He said the department has two trucks that are 23 years old and need replacing.
As finance vice chair, Crane announced that city budget meetings are about to begin. The first meeting is set for Saturday at 8 a.m. in City Hall chambers. Budget meetings will continue every week until there is a budget, he said.
"Who's responsible for bringing the doughnuts?" Crane asked.
There was some shifting and looking around, snickers, and back to look at Crane, who in the past has forgotten them and also brought the wrong ones.
Busby volunteered that Crane should bring them, saying, "I don't think he should be exempt for the fact that he forgot one year."