"People in Central Illinois know first-hand the dangerous power of a tornado and how important it is to know what to do when bad weather approaches," Gov. Blagojevich said. "Even after the March 12 tornado moved through, destroying and damaging hundreds of homes and businesses along its path, thousands of people were left without power -- many for up to a week. Being prepared in advance of a severe storm can help you both survive during the storm and better recover afterwards."

The Governor said the Illinois Emergency Management Agency (IEMA) and the National Weather Service (NWS) are joining together to raise awareness of tornadoes and severe storms during this year's Severe Weather Preparedness Week. As part of the week, schools and businesses are encouraged to practice their severe storm emergency plans during a statewide tornado drill that will be held on Tuesday, March 6 at 10 a.m.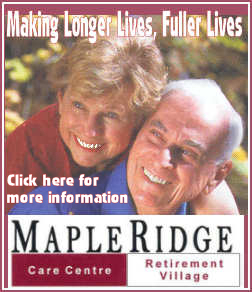 Illinois experienced a record number of tornadoes in 2006, with 124 tornadoes reported touching down throughout the state. The new record surpassed the previous record of 120 tornadoes set in 2003. Tornadoes last year resulted in one death and 49 injuries. On average, Illinois sees around 41 tornadoes each year.
Weather watches and warnings from the NWS are a critical tool in alerting people to approaching severe weather in their areas. The NWS is working to refine its warnings so they provide people with more specific detail about storms in their counties.
"The mission of NOAA's National Weather Service is to issue warnings for the protection of lives and property," said Chris Miller, warning coordinator for the NWS in Lincoln. "This spring and summer, in northern and central Illinois, we will issue severe thunderstorm, tornado and flash flood warnings for more specific areas within counties. This will allow us to avoid warning non-threatened portions of a county, so we can give the public the most accurate description of what to expect." Miller added that western and southern parts of Illinois will begin doing warnings in this manner effective October 1, 2007.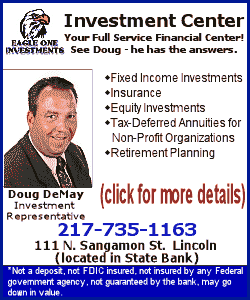 Nearly 30 percent of all tornadoes in Illinois occur after dark. For that reason, it's especially important that homes and businesses closely monitor threatening conditions at night, particularly when people are asleep. That's why IEMA and the NWS strongly encourage people to have a National Oceanic and Atmospheric Administration (NOAA) Weather Radio All Hazards (NWR), a nationwide network of radio stations broadcasting continuous weather information directly from a nearby weather service office. NWR broadcasts warning, watches, forecasts and other hazard information 24 hours a day. Besides weather information, NWR also broadcasts warnings and post-event information for all types of hazards, including natural, environmental and public safety hazards, including such incidents as earthquakes, chemical spills and AMBER alerts.
Many weather radios offer Specific Area Message Encoding (SAME), which can be programmed to only alert for warnings in your specific area. The six-digit county code for your area can be found at www.nws.noaa.gov/nwr/indexnw.hts#sametable. It is important to choose a weather radio with a battery back-up and tone-alert feature. Weather radios cost between $30-$60 and are available at many home improvement, electronics and general merchandise stores.
Besides tornadoes, spring and early summer in Illinois also brings severe thunderstorms and flooding. Severe thunderstorms can produce tornadoes, damaging winds, lightning, hail and heavy rain, all of which can cause death, injuries and property damage. Since 1990, lightning has killed 26 people. In 2001, Illinois ranked second in the nation for lightning fatalities.
While many people don't consider floods as dangerous as tornadoes, flooding is the number one severe weather killer nationwide. The most dangerous type of flooding is a flash flood, which can sweep away everyone and everything in its path. Fourteen people in Illinois have died from flash floods since 1995, and most of the incidents occurred in vehicles.
IEMA and NWS have also developed a Severe Weather Preparedness Guide, which contains information and tips on how to keep you and your family safe when a storm approaches and what actions to take following a severe storm, tornado or flood. The guide is available on the IEMA Web site at www.state.il.us/iema or by calling (217) 785-9888.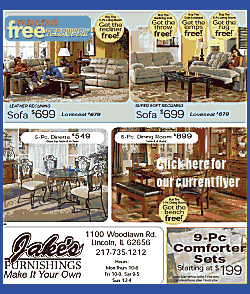 Some tips include:
Tornadoes
Before bad weather occurs, determine the best location in your home and office to seek shelter. A basement or cellar will usually provide the best protection. If not available, identify an interior room or hallway with no windows on the lowest level.

When a tornado warning has been issued, go at once to your predetermined shelter. In a basement, go under the stairs, under a heavy piece of furniture or a workbench. Stay there until danger has passed.

In a mobile home, get out and seek shelter elsewhere. If there isn't a substantial shelter nearby, seek shelter in a low-lying area and shield your head with your hands.

In public places, avoid areas with wide-span roofs, such as auditoriums, cafeterias, gymnasiums and large hallways. Stay away from windows.
Thunderstorms
Avoid using the telephone or other electrical appliances and delay baths or showers until the storm passes.

If outdoors, seek shelter immediately. If you can hear thunder, you are probably close enough to the storm to be struck by lightning.

If outside without immediate shelter, find a low spot away from trees and power poles where you can squat low to the ground. Make yourself the smallest target possible.
Flooding
Know how to shut off electricity, gas and water at main switches and valves and be prepared to do so if instructed by local authorities. Know where gas pilots are located and how the heating system works.

Never attempt to drive over a flooded roadway. The speed and depth of the water is not always obvious, and portions of the road under the water may have been washed out.

Never let children play in or near floodwaters, flooded creeks or flood retention ponds.
The Governor's proclamation for Severe Weather Preparedness Week reads as follows:
WHEREAS, while severe weather such as tornadoes, thunderstorms and flooding can occur at any time of the year in Illinois, it is particularly prevalent during the spring and summer months; and
WHEREAS, Illinois experienced a record-setting 124 tornadoes in 2006, which resulted in one death and 49 injuries, as well as damaging or destroying hundreds of homes and businesses; and
WHEREAS, the state also experienced several severe thunderstorms during 2006, which also damaged homes and businesses and left thousands of residents without power for up to a week; and
WHEREAS, flooding is the number one severe weather killer nationwide and more than a dozen people in Illinois have died as a result of flash floods since 1995; and
WHEREAS, many storm-related deaths and injuries can be prevent[ed] if people take the time to learn about and follow safety measures before, during and after a storm; and
WHEREAS, some of these measures include using a National Oceanic and Atmospheric Administration (NOAA) Weather Alert Radio, which provides round-the-clock alerts of approaching storms for families, businesses, and gathering places; maintaining an emergency supply kit with a flashlight, batteries, radio, food, water and other necessities; having a predetermined safe location where people can go during severe storms or tornadoes; and never driving or walking on a flooded road; and
WHEREAS, a statewide tornado drill will be held Tuesday, March 6, 2007 at 10:00 AM to encourage schools and businesses to practice their severe storm emergency plans; and
WHEREAS, the Illinois Emergency Management Agency and the National Weather Service are joining together to increase public awareness of severe weather hazards in Illinois and encourage citizens to prepare for severe weather:
THEREFORE, I, Rod R. Blagojevich, Governor of the State of Illinois, do hereby proclaim March 4-10, 2007 as SEVERE WEATHER PREPAREDNESS WEEK in Illinois. During this week I urge all citizens of Illinois to learn more about the dangers of thunderstorms, tornadoes and flooding and to take steps to ensure they are prepared to stay safe when severe weather threatens.
[Text copied from file received from the Illinois Office of Communication and Information]