Coach Neil Alexander said, "We may not be the most athletic or whatever," and Lincoln senior forward Matt Schick finished it by saying of the come-from-behind victory, "but we have the biggest heart in the state."

Lincoln showed more than heart in one of the most intense games in recent years of Railer basketball.

Richwoods jumped on top of the Railers 10-0 in the first two minutes of the game. With 6:24 to play in the first half, Richwoods led 20-6. The Railers went on an 11-4 run to close out the half and cut the deficit to 24-17.

"I thought they jumped out to us really quick. They made a lot of things happen, made some easy, wide-open looks in the first half," Alexander said of Richwoods' fast start. "I thought our defense tightened up in the second half. I thought as the game went on our defense got better."

Lincoln climbed back into the game in the third quarter, outscoring Richwoods 17-6 and taking the lead on a Matt Schick layup late in the quarter.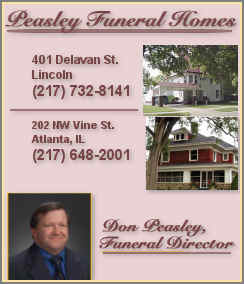 "When you have two floor leaders, like Matt (Schick) and Brandon (Farmer), it makes it real easy to spread the floor," said Alexander of his senior leaders.
"Our kids, once they get the lead, they feel real confident in what they're doing," Alexander said of his team.
In the fourth quarter, the Railers started the quarter on an 8-3 run to push their lead to 42-36.
"We just stepped up the defensive pressure, tried to stop them from shooting the 3," Lincoln senior center Josh Sutton said of the Railers' second half turnaround. "Try to eliminate (Bill) Cole's touches inside, and just tried to rebound hard."
Lincoln was led by Schick with 17 points. Brandon Farmer added 15 points for the Railers. Josh Sutton had three crucial 3-pointers to add nine points.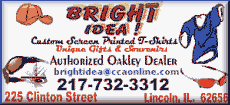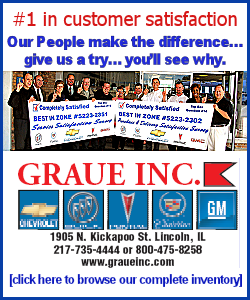 Lincoln's defense limited the 6-9 Richwoods star senior and University of Illinois recruit, Bill Cole, to just 11 points. Justin Dehm led Richwoods with 14 points. The Railer defense forced just five turnovers, but the Railers scored on four of the five turnovers.
This was Lincoln's third appearance at the ISU supersectional in four years. The Railers will be at Carver Arena for the second time in three years. Lincoln will play Chicago Marshall on Friday night at 6:30 at Carver Arena in the Peoria Civic Center.
At Peoria Richwoods
| | | | | | |
| --- | --- | --- | --- | --- | --- |
| Lincoln | 6 | 11 | 17 | 16 | 50 |
| Peoria Richwoods | 14 | 10 | 9 | 11 | 44 |
Lincoln (50) -- Matt Schick 4 8-8 17; Brandon Farmer 6 3-4 15; Josh Sutton 3 0-0 9; Kyle Young 3 0-0 7; Peter Welsh 1 0-0 2; Jacob Harnacke 0 0-2 0. Totals: 17 11-14 50
Peoria Richwoods (44) -- Justin Dehm 5 0-0 14; Bill Colle 5 0-0 11; Courtney Smith 3 1-2 9; James Robertson 2 0-0 6; Nick Morgan 1 0-0 2; Jontell Lindsay 1 0-0 2; Jake Fiddes 0 0-0 0; Tylan Deal 0 0-0 0. Totals: 17 1-2 44
3-point field goals: Peoria Richwoods 9 (Smith 2, Bill Colle 1, Justin Dehm 4, James Robertson 2); Lincoln 5 (Josh Sutton 3, Matt Schick 1, Kyle Young 1)
Fouls: Peoria Richwoods 12, Lincoln 9
Rebounds: Peoria Richwoods 19, Lincoln 26
Turnovers: Peoria Richwoods 5, Lincoln 7