Bass coached a host of professional players, including former major leaguers Dave Bergman and Lee "Buzz" Capra, as well as numerous high school and college baseball coaches, including current Redbird head coach Jim Brownlee. Bass amassed 25 winning seasons during his career, which spanned a quarter-century.

Brownlee, who also served as an assistant coach under Bass during the 1976 season, remembers Bass as a mentor.

"Coach Bass was a mentor for me, both personally and professionally," said Brownlee. "I played for him on his first team in 1963 and went on to play for him on the 1969 national championship team. He was also responsible for getting me into coaching as an assistant with him in 1976 and also as a coach in the CICL. He meant a lot to me and my entire family, and he will be missed."
Illinois State's Director of Athletics Dr. Sheahon Zenger extended the department's fondness for Bass.
"Our sympathies are with the Bass family," Zenger said. "Not only was Duffy a coaching icon at Illinois State, but all around collegiate baseball. His 700-plus coaching victories and the national championship in 1969 speak for themselves. It's never a good day when you lose a member of the Redbird family, and we are all saddened by the news."
Bass first arrived on the Illinois State campus in 1946 as an undergraduate student and member of the Redbird baseball team. He was a catcher on the team from 1946-1950 and caught the game against Southern Illinois when Mike Rzadski set a school strikeout record with 21 fanned batters.
After graduating from ISU in 1950, Bass was a teacher and coach at University High School on the Illinois State campus until 1962, when he took time off to complete work on his doctorate from Louisiana State. He earned both his bachelor's and master's degrees from Illinois State.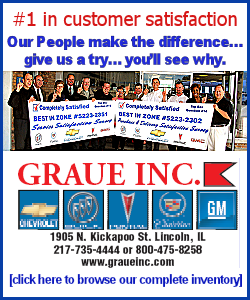 Bass received his doctorate in education in 1964, the same spring that he completed his first season under the helm of the Redbird baseball program. By Bass' third season at ISU, the Redbirds had risen to prominence in the NCAA College Division (now Division II) with a 28-4 record and a 1966 championship of the Interstate Intercollegiate Athletic Conference, while making the first of five straight trips to postseason play.
Bass' teams advanced to the NCAA College Division Playoffs from 1966-1970, highlighted by the 1969 team that finished its 33-5 season at the top of college division baseball, earning Bass the NCAA College Division Coach of the Year award. In 1976, the 'Birds were selected to play in its first NCAA Division I Baseball Tournament, as Bass was named the Illinois Coach of the Year for his efforts.
Bass was also instrumental in numerous improvements in the Redbird and local community. During his tenure, Bass coached at two different ISU baseball facilities. He coached the first game at the first Redbird Field, now the site of Redbird Arena, in 1964, and opened ISU's new baseball facility, Redbird Field, in 1988. Bass also was active in summer baseball in the Bloomington-Normal area, as he founded the Twin City Stars of the Central Illinois Collegiate League in 1982 and served as the team's general manager.
Born Jan. 11, 1926, in Toluca, Bass was a World War II veteran as a member of the U.S. States Navy. After retiring from coaching in 1988, Bass served as a professor in ISU's department of kinesiology. He is also a member of the Illinois Baseball Coaches Association Hall of Fame and served as president and NCAA liaison to the Central Illinois Collegiate League. Bass shared his knowledge of coaching, participating as a noted speaker at many baseball-related meetings and clinics.
Bass is survived by his wife, Helen, and three children, Linda, Jim and Lori.
[Text from file received from Todd Kober, assistant athletics director, media relations, Illinois State University]