This farcical comedy by Fred Carmichael is about a mystery writer taking a vacation out of New York City who ends up solving a mystery of her own.

The LCHS wrestling cheerleaders will host a spaghetti dinner in the cafeteria prior to the play on Thursday evening. Those purchasing the "dinner and a show" option will receive a discount of $1 on their play tickets.

In the cast are senior Janel Filbeck as Crane Hammond, mystery author extraordinaire; senior Rebecca Kasa as Kate Bixley, her secretary; junior Kelly Knecht as Lillian Seymour, fashionista; junior Kaylyn Engelhart as Jenny, the maid; junior Todd Schumacher as Lyle Rogers; freshman Silas Tockey as Randolph; senior Dagen Gregory as Richard Hammond; junior Jessica Sutton as real estate agent Helen O'Toole; junior Cody Follis as Vernon Cookley, the small-town jack-of-all-trades; and senior Taylor Muck as Philip Smith.

Assistant director is senior Samantha Green and the director is Jennifer Keith.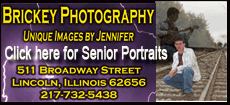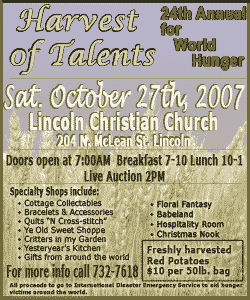 Crew members are Tasha Ackman, Trevor Arrington, Mason Bakken, Jennifer Caruthers, Katelyn Cecil, Kelsey Dallas, Emily Davis, Greg Harmon, Katie Harmon, Emily Harms, Lorenda Kirby, Britta Larson, Christina Larson, Bethany Last, Heather Meisenbach, Jenna Opperman, Kathryn Opperman, Betsy Ramlow, Shelby Swarts, Jairris Vermeire, Jordan Vermeire, Alex Williams, Caiti Wunderlin, Jaci Gandenberger, Saskia Rehn and Maddy Bond.
Tickets will be sold at the door and are $6 for adults, $5 for students and senior citizens, and $4 for children 12 and under.
[Text from file received from Jennifer Keith]