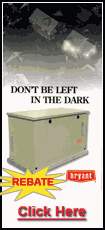 Citigroup estimated third-quarter profit will decline about 60 percent to some $2.2 billion. The largest U.S. bank said it will write down about $1.4 billion of its $57 billion portfolio of highly leveraged loans, lose about $1.3 billion on the value of securities backed by subprime loans, and lose $600 million in fixed-income credit trading. It also said consumer credit costs rose $2.6 billion, mostly due to a boost in loan-loss reserves.
CEO Chuck Prince predicted the bank will fare better now, though.
"Looking ahead to the fourth quarter, while we obviously cannot predict market movements or other unforeseeable events that may affect our businesses, we expect to return to a more normal earnings environment as the year progresses," Prince said in a recorded call.
Switzerland-based UBS also anticipates results to improve, after writing down $3.4 billion in the third quarter because of problems in U.S. subprime mortgages. For the first time in nine years UBS will post a pretax loss, which the bank guesses will be about $690 million.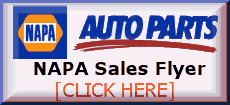 Beyond that, "we expect positive investment bank performance," said UBS CEO Marcel Rohner after the announcement. "On top of that, we have our predictable businesses, wealth management and asset management. So we expect a positive fourth quarter."
UBS's U.S. shares rose $1.69, or 3.2 percent, to $54.94 in trading Monday, while Citigroup rose $1.05, or 2.3 percent, to $47.72.
Citigroup's nearly $6 billion in charges and write-downs "could help put problems behind it," wrote Deutsche Bank analyst Mike Mayo, while Lehman Brothers analysts wrote that they wonder "if this move helps flush out the negative factors plaguing financials."
Though Citigroup's anticipated profit decline was larger than predicted, many investors were pleased the $1.4 billion write-down in the bank's $57 billion leveraged loan portfolio amounted to 2.5 percent -- smaller than the 4-6 percent write-downs made in the third quarter at major investment banks Goldman Sachs, Lehman Brothers, Bear Stearns and Morgan Stanley.
Additionally, Standard & Poor's Ratings Services predicted Citigroup's fourth-quarter earnings would be much stronger than in the third quarter.
Both S&P and Fitch held their credit ratings on Citigroup.
However, S&P lowered a long-term credit rating on UBS. And many analysts noted the overall banking industry's recovery relies on steady improvement in the credit markets.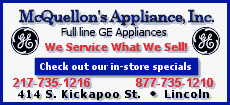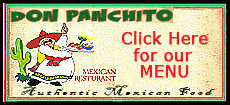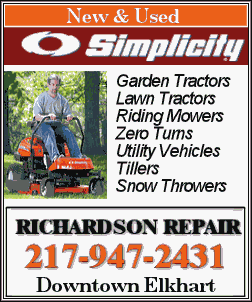 Punk Ziegel & Co analyst Richard Bove noted that in the third quarter of 1987 during the Latin American debt crisis, Citigroup took a $1 billion write-off to ostensibly clean its balance sheet -- and four years later, the bank was still recording write-offs. With the housing market continuing to deteriorate and the credit markets tighter than usual, he said banks could be facing a systemic debt problem.

"The issue today is whether you can eliminate this with a one-stop write-off," Bove said. "The underwriting of loans of the last few years has been the worst it's been in the 40 years I've been in this business."

Citigroup still holds debt related to the $26 billion sale of First Data Corp. to Kohlberg Kravis Roberts & Co. The deal's underwriters have sold about $9 billion of the $21 billion in loans; about 15 to 25 percent of the remaining $12 billion -- or $1.8 billion to $3 billion -- is still on Citigroup's books.

Another question facing investors is whether loan-related losses -- which were offset more effectively at other banks, notably Goldman Sachs -- will spur Prince's ouster. Prince, CEO since 2003, has been under fire for a while now as Citigroup's stock lags its peers.

"Although no bank's CEO can control the markets, we would expect that Citigroup's inability to side-step market-driven problems in the third quarter would count toward the quota of mistakes that a board of directors will tolerate ... before searching for new leadership," wrote Bear Stearns analyst David Hilder in a note.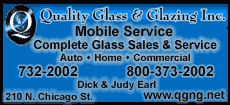 Many investors have called for Citigroup to break up its businesses into separate companies. "The whole idea of the financial conglomerate is to avoid things like this today," said Bill Smith, president of SAM Advisors LLC, which owns 60,000 Citigroup shares.

However, Saudi Prince Alwaleed bin Talal, Citigroup's largest individual shareholder, told The Wall Street Journal that the company and Prince have his "full support." Last year, Alwaleed spoke out against Prince, but changed his tune this year after Prince and other Citigroup executive met with him on multiple occasions.

UBS this year already replaced its chief executive and closed down a hedge fund unit. Monday, it said it will cut 1,500 jobs by the end of 2007 and replace some high-level executives.

[Associated Press; by Madlen Read]

Associated Press writers Onna Coray in Zurich, Switzerland, and Bradley S. Klapper in Geneva contributed to this report.

Copyright 2007 The Associated Press. All rights reserved. This material may not be published, broadcast, rewritten or redistributed.