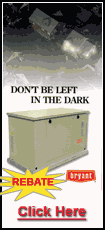 Wheat for December delivery slid 30 cents to close at $9.225 a bushel; December corn shed 20 cents to $3.4875 a bushel; December oats lost 13 cents to $2.76 a bushel; November soybeans declined 47.75 cents to $9.4375 a bushel.
Wheat and corn prices fell the daily maximum limit allowed by the exchange.
Beef futures ended mixed and pork futures declined on the Chicago Mercantile Exchange.
December live cattle dipped 0.63 cent to 97.97 cents a pound; November feeder cattle rose 0.72 cent to $1.1567 a pound; December lean hogs fell 0.18 cent to 59.37 cents a pound; February pork bellies fell 0.55 cent to 86.87 cents a pound.
Copyright 2007 The Associated Press. All rights reserved. This material may not be published, broadcast, rewritten or redistributed.