IEMA now accepting applications for $36.4 million in grants to public safety agencies for interoperable communications

Send a link to a friend
Grants will help local and state agencies enhance emergency communications capabilities with new equipment and training
[October 06, 2007] SPRINGFIELD -- The Illinois Emergency Management Agency is encouraging law enforcement agencies, fire departments, emergency management agencies, public health departments and other public safety organizations to apply for funding the state of Illinois received from the National Telecommunications and Information System to help them improve interoperable communications.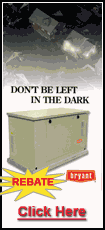 "It's critical during emergencies that first responders have the ability to communicate with other responders, whether at a disaster scene itself or throughout an affected region," said IEMA Director Andrew Velasquez III. "Governor Blagojevich has made interoperable communications a top priority for public safety, and that's why Illinois already has invested nearly $11 million to equip more than 2,000 police, fire, emergency management and public health agencies with Starcom21 interoperable radios. The grants being offered now provide an opportunity for local public safety agencies to link to this statewide communications system."

The Public Safety Interoperable Communications Grant Program, administered by IEMA, is a matching grant program intended to increase the usage of Illinois' interoperable platform and enhance voice-based emergency communications capabilities. In July, the U.S. Department of Homeland Security awarded $36.4 million to Illinois to fund local interoperable communications projects. Of that total, $16.2 million is earmarked for the Chicago/Cook County Urban Area Security Initiative area.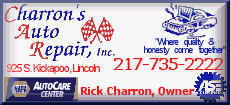 To be eligible for funding through the grant program, a public safety agency must be a state or local government entity or authorized nongovernmental organization. A public safety agency may include homeland security, law enforcement, fire and emergency medical services, among others. Grant rules also require that applications represent a multijurisdictional, regional group of public safety agencies. Single-agency applications are ineligible according to federal grant guidance.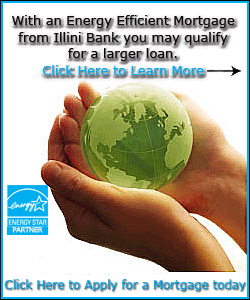 Each application requesting funds is required to document the ability to make a 20 percent statutory match for the project. The match must come from non-federal sources and can be met through cash or in-kind sources. An agency may only participate in a single project application.
The application period for the grants began Oct. 1 and ends at 11:59 p.m. on Nov. 9. Applications must be received electronically by that time to be considered for funding. Approved projects will be announced in early December. Project work must be completed by July 31, 2010.
More information about the grant program and applications are available at www.ileas.org. Questions regarding the program should be directed to Don Kauerauf, program manager, at 217-557-4831 or don.kauerauf@illinois.gov. Technical questions regarding Illinois' interoperability platform should be directed to Steven Jackson, communications officer, Illinois Emergency Management Agency, at 217-557-2746 or steven.jackson@illinois.gov.
[Text from Illinois Emergency Management Agency news release received from the Illinois Office of Communication and Information]